Mothman | CRYPTODIORAMA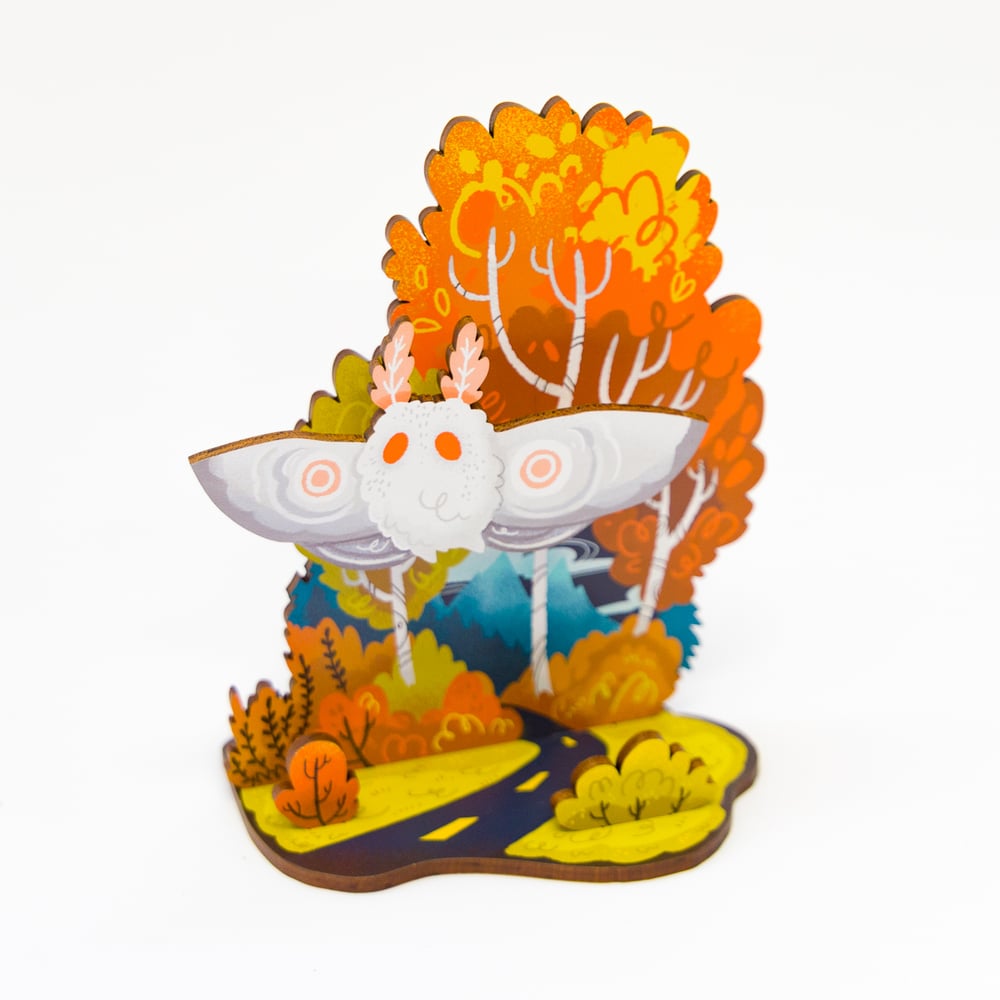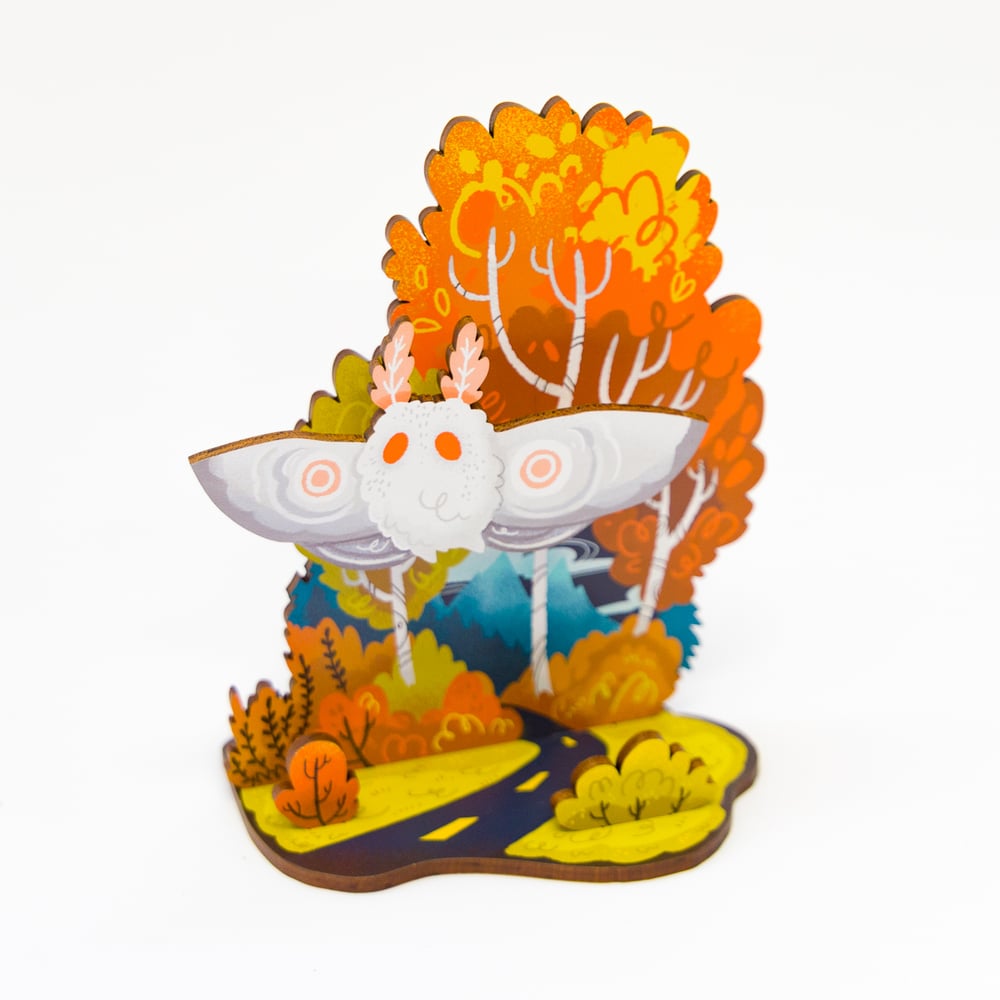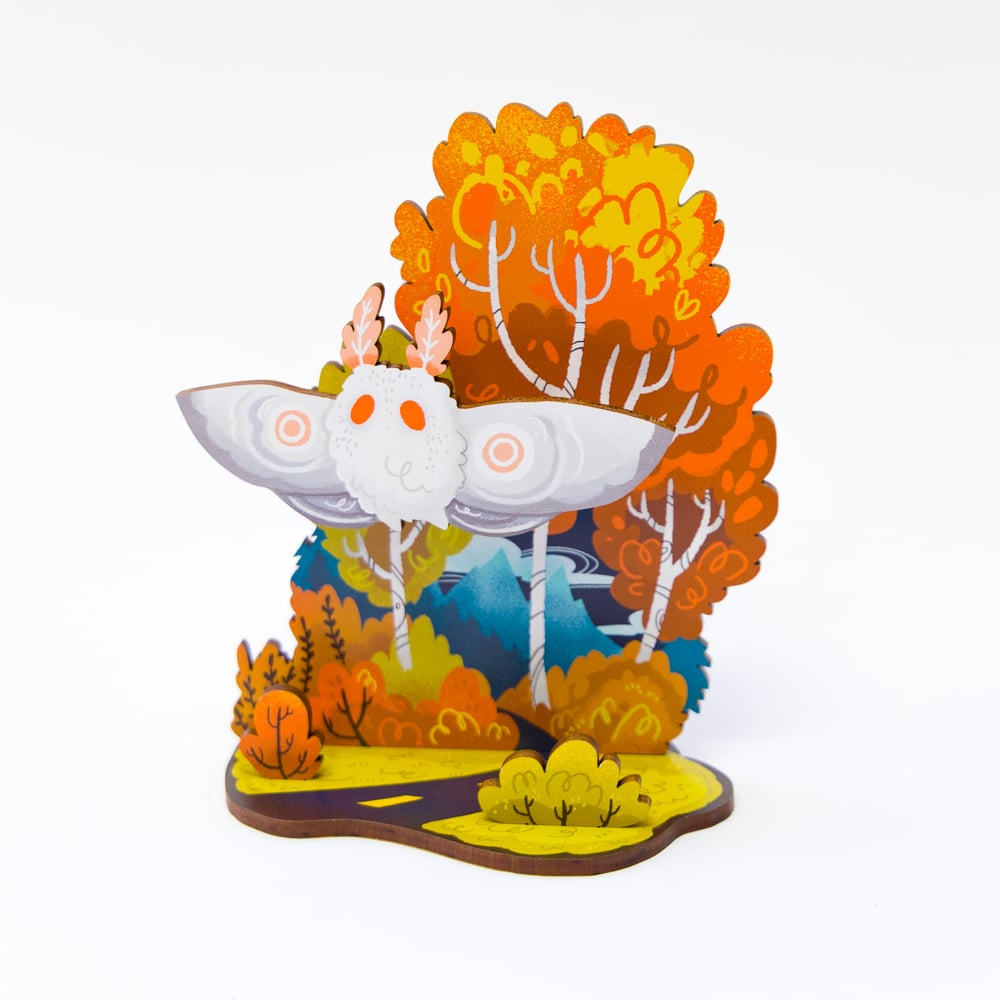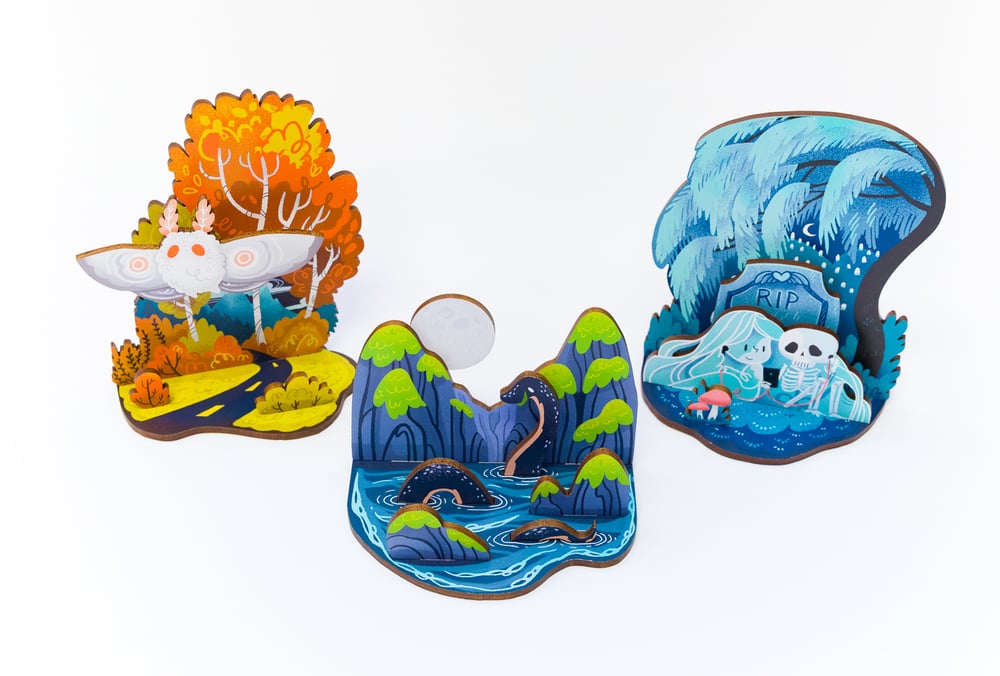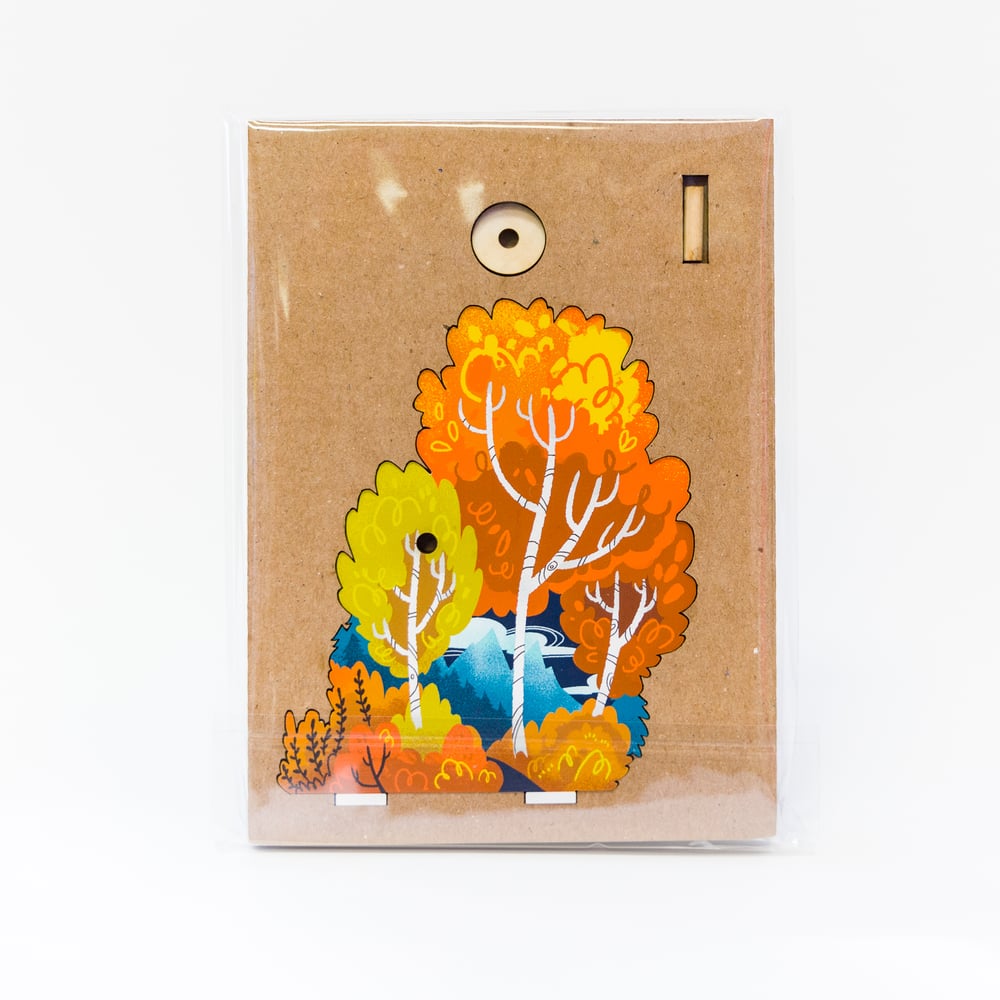 Beware! In the mountains of West Virginia, Mothman takes flight to warn you about trouble-or maybe just to say hello! Five-piece diorama, comes flat-packed. Easy assembly. Simply place each scenic piece in its corresponding slot.
Find a place for him to settle-in where he can be admired by all. 
A fun collaboration project by The Gorgonist and StipplePop
Get into the scene quickly! There are ONLY 25 AVAILABLE.
Pieces will begin shipping out on 9/20/19.
Measurements:
L= 2.75 inches
W= 4 inches
H= 5 inches

Check out the Ghost Couple piece!
Manufactured/Produced by StipplePop in our studio in Austin, TX.
This is a work of art. NOT a toy for children.
WARNING: FOR AGES 14+. !CHOKING HAZARD!