Ghost Couple | CRYPTODIORAMA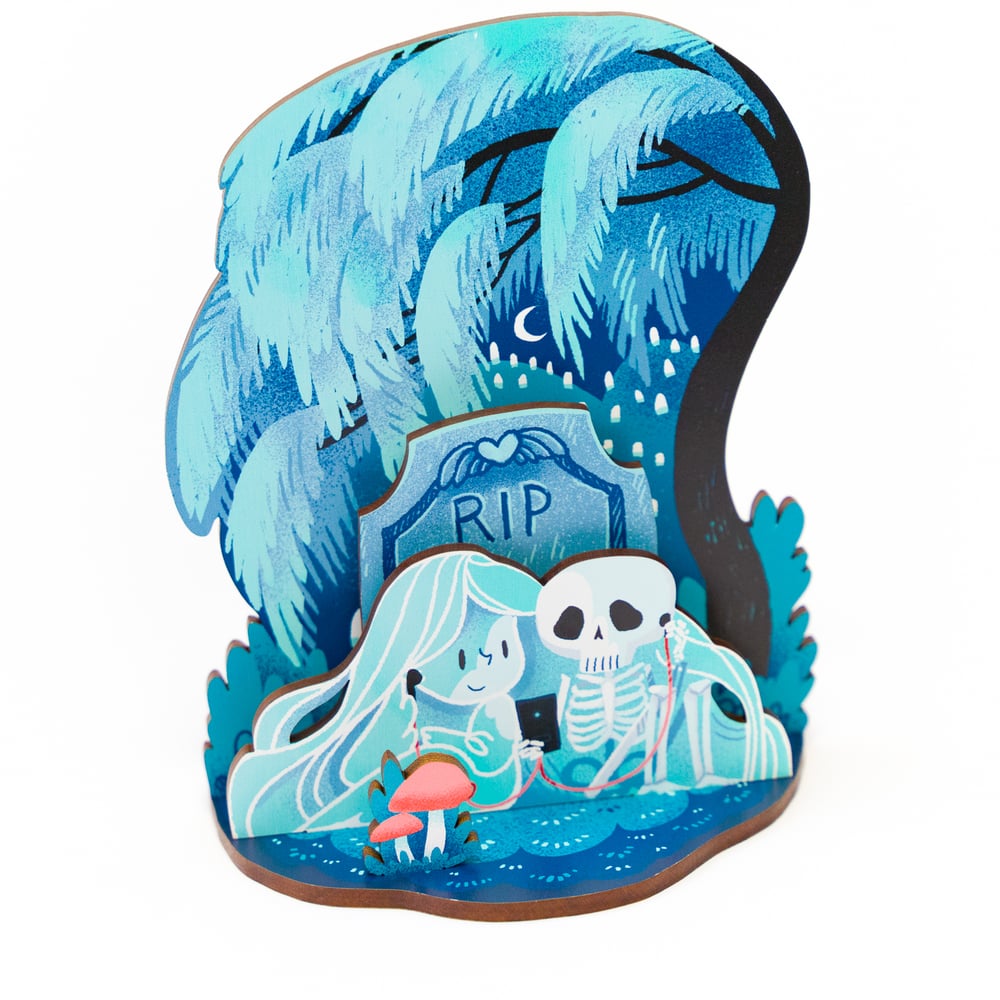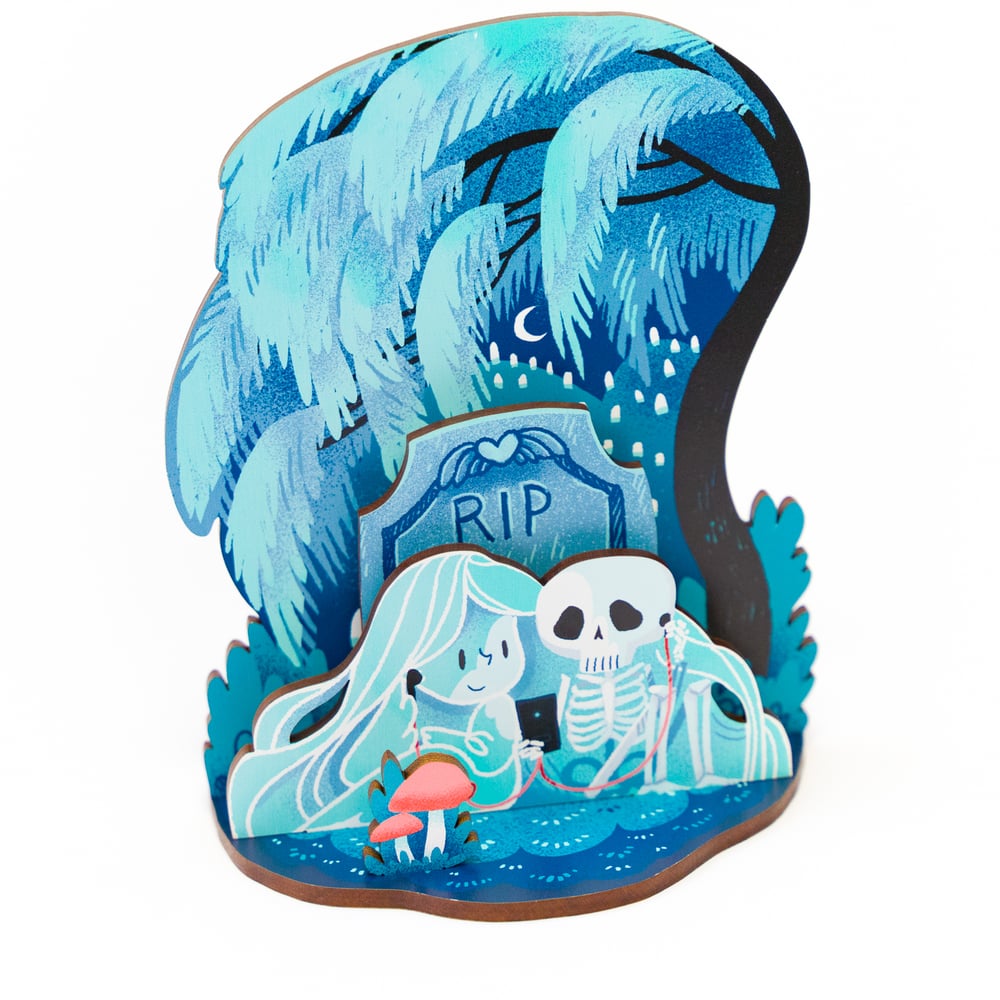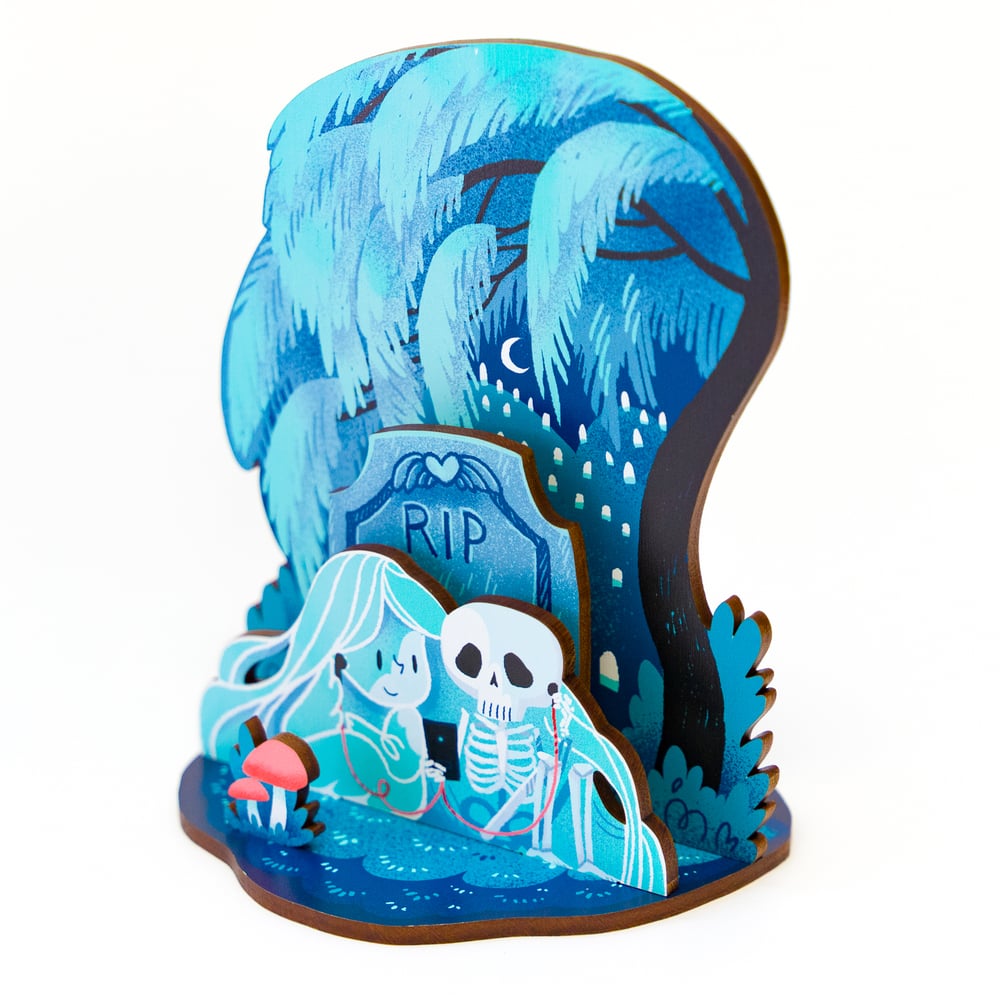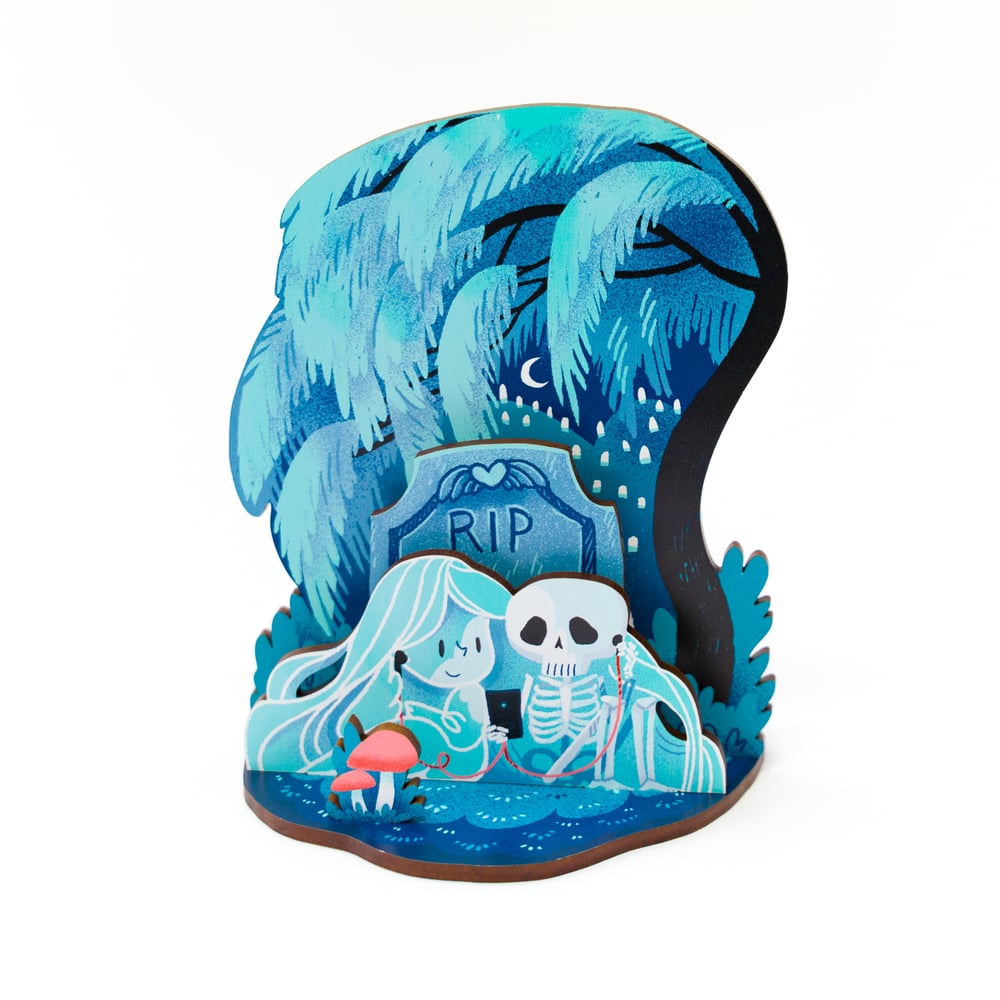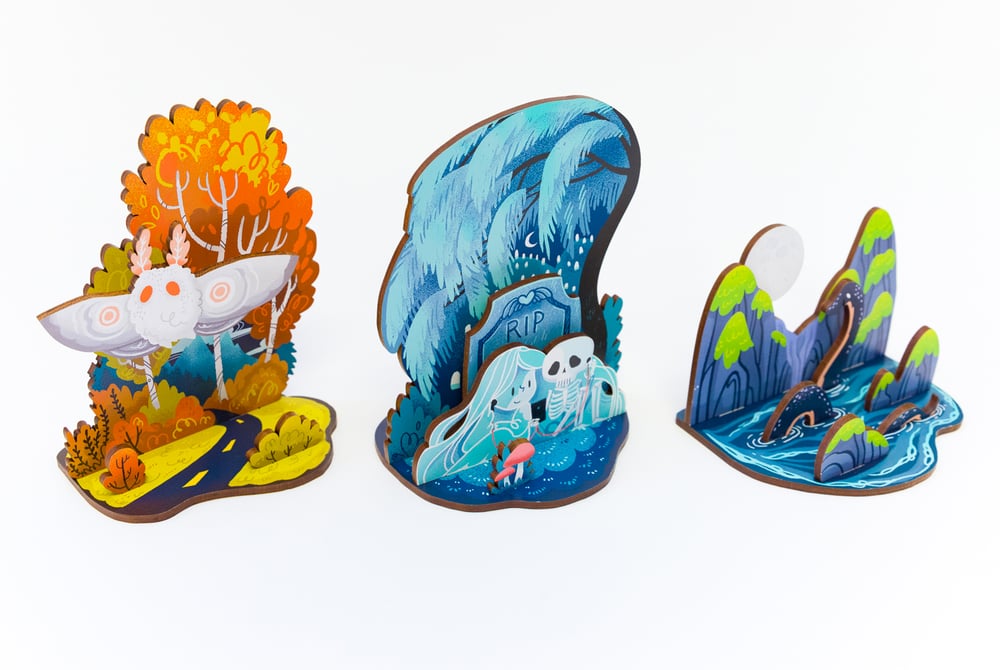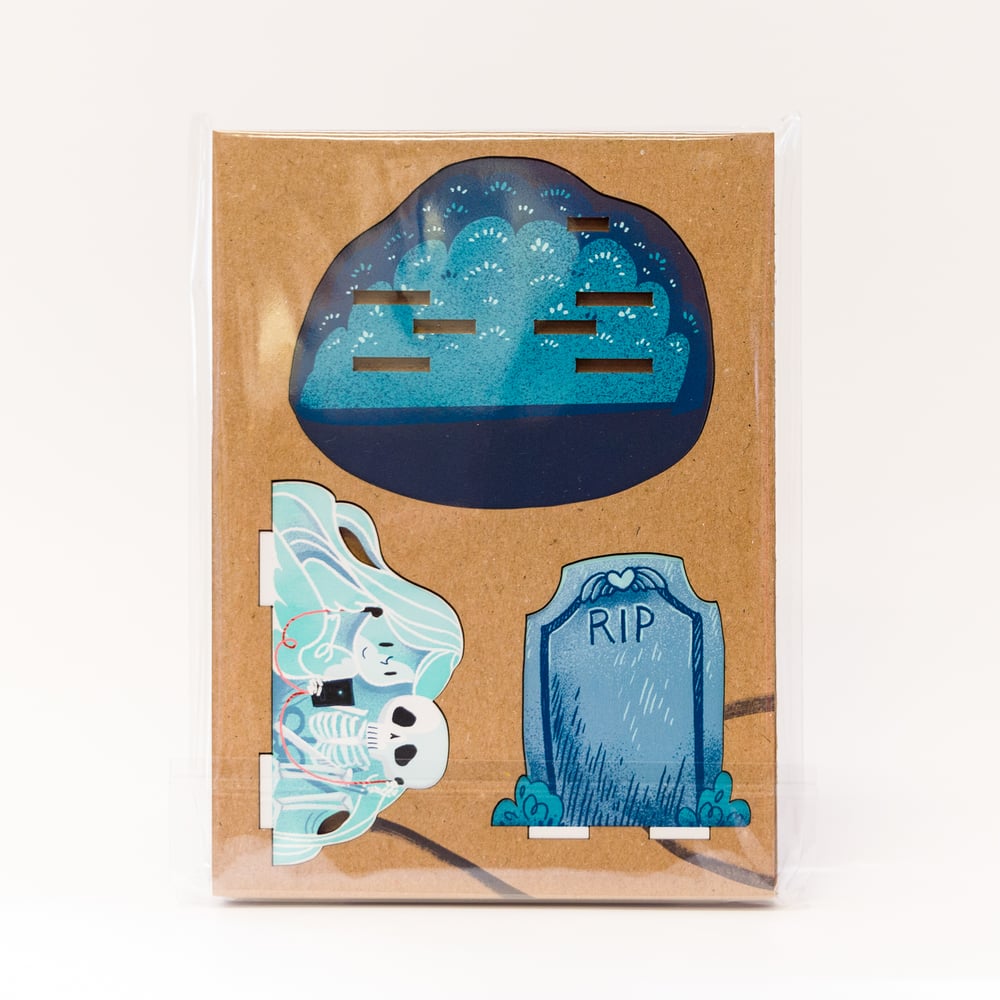 You're my boo! These two undead sweethearts are on a fun date, sharing music under a romantic weeping willow tree. Are they listening to Dead Man's Party? Or All Boo'd Up? They also enjoy being among the living, as long as there is good music within ear-shot.
Five-piece diorama, comes flat-packed. Easy assembly. Simply place each scenic piece in its corresponding slot. 
A fun collaboration project by The Gorgonist and StipplePop.
Get into the scene quickly! There are ONLY 25 AVAILABLE.
Pieces will begin shipping out on 9/20/19.
Measurements:
L= 3.25 inches
W= 4 inches
H= 5 inches
wood diorama | desktop art
Manufactured/Produced by StipplePop in our studio in Austin, TX.
This is a work of art. NOT a toy for children.
WARNING: FOR AGES 14+. !CHOKING HAZARD!