Mochichito Terra Blind Box Series 1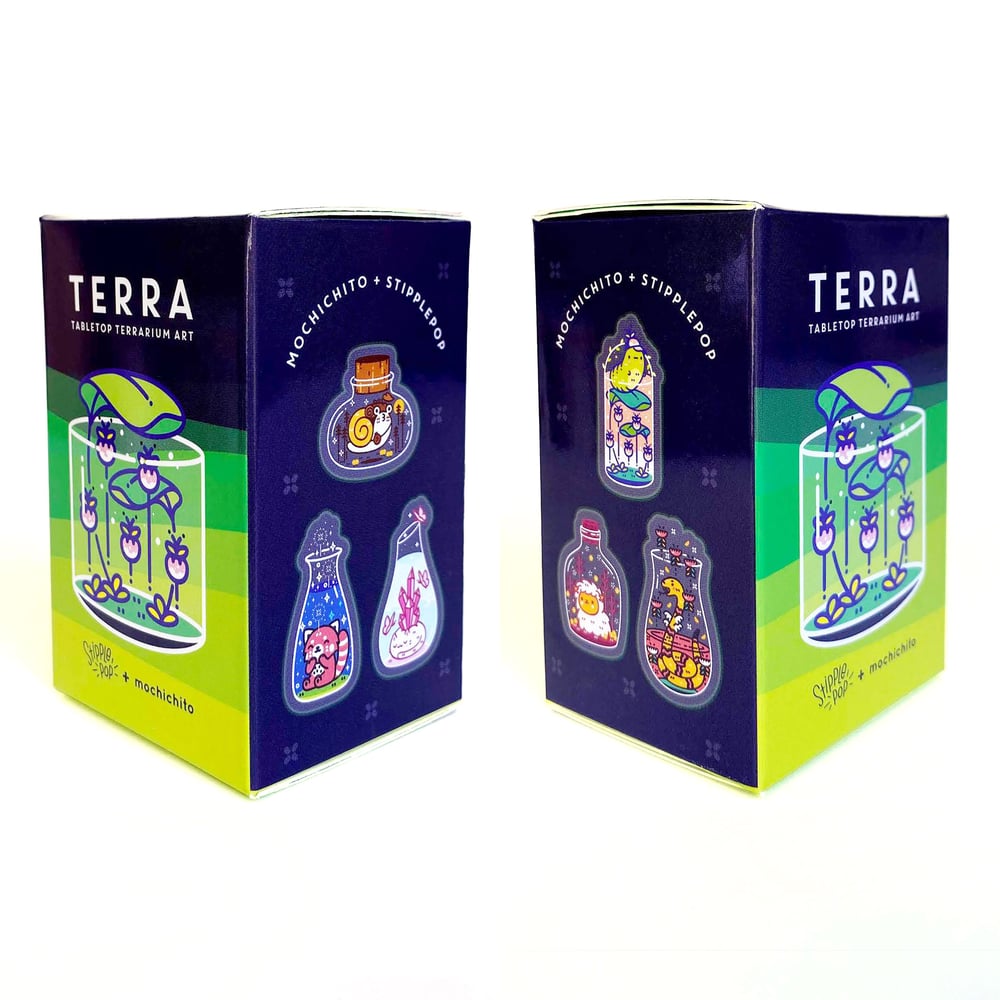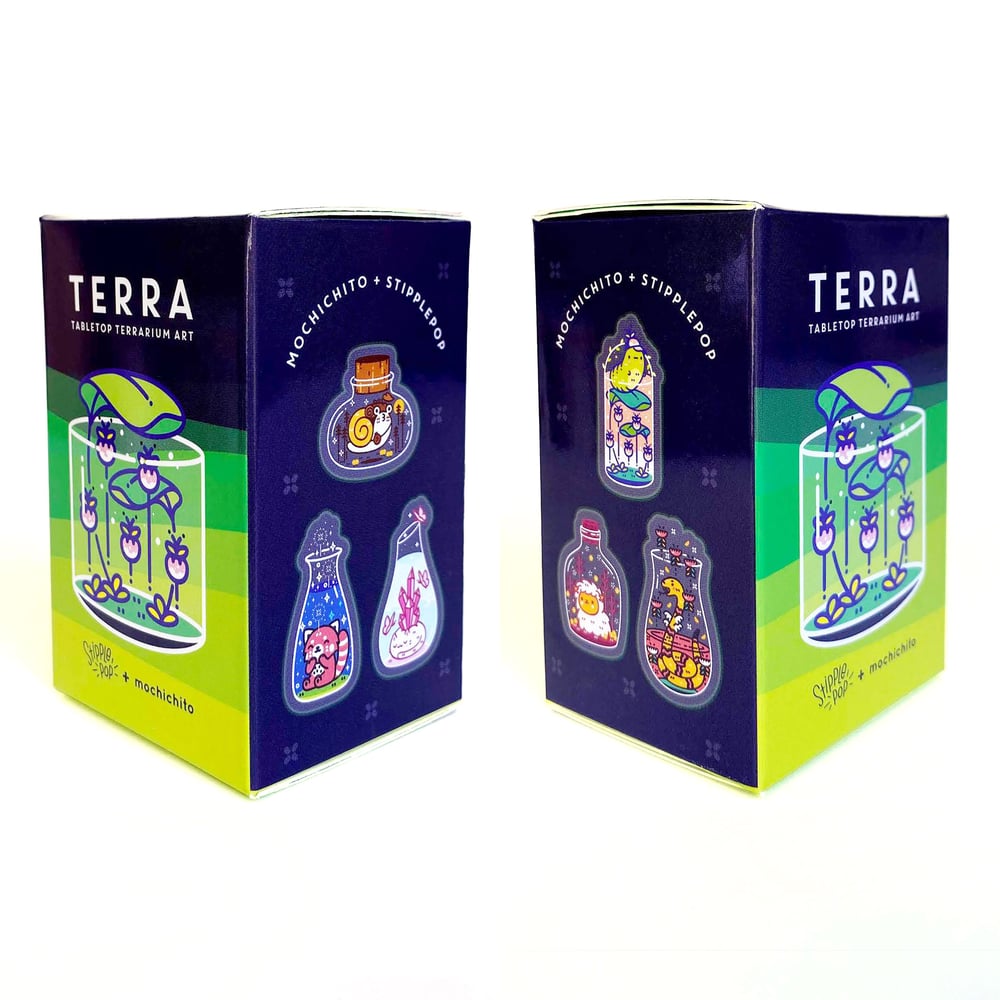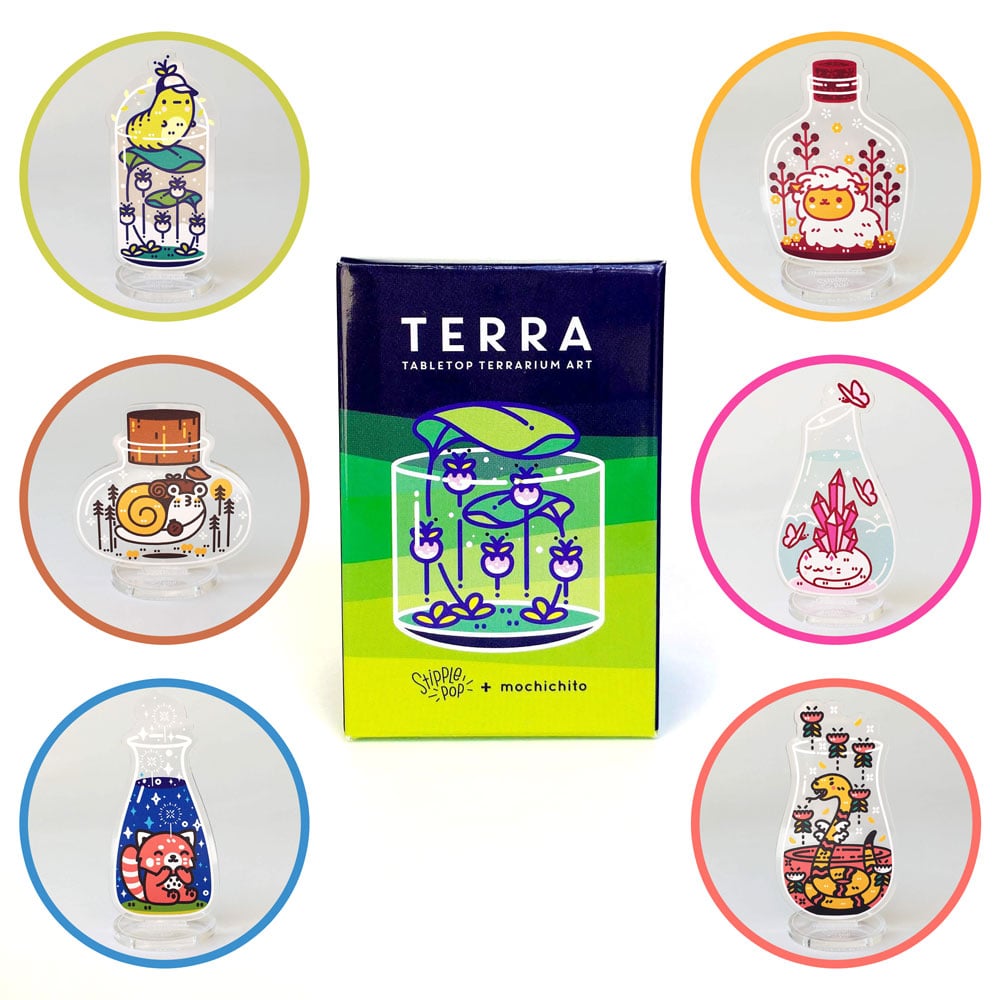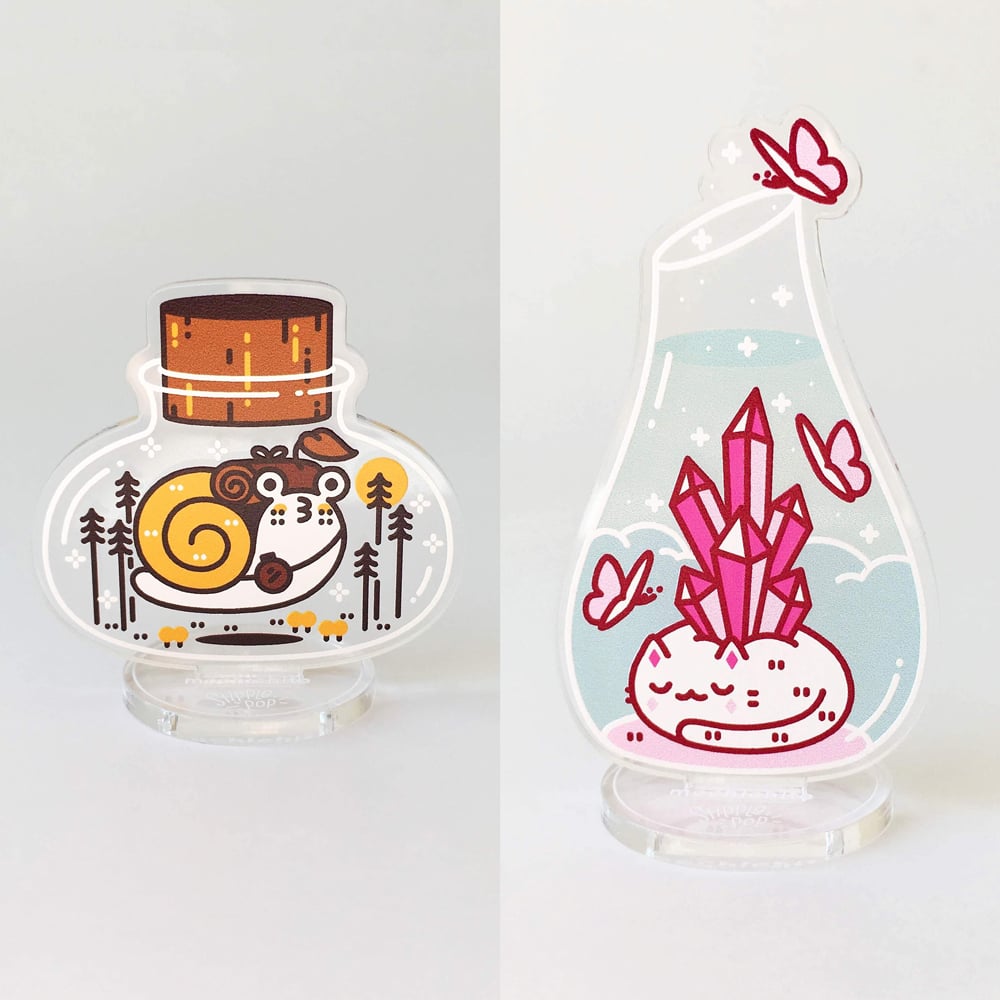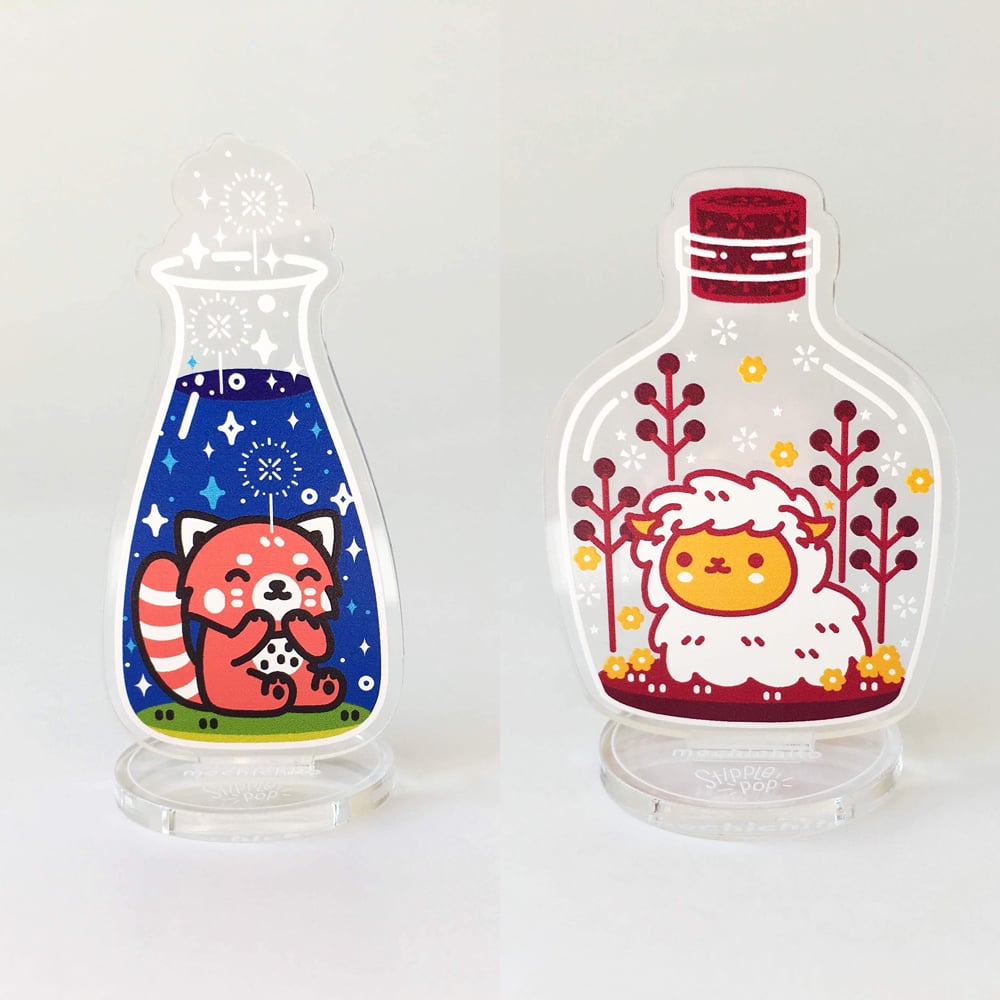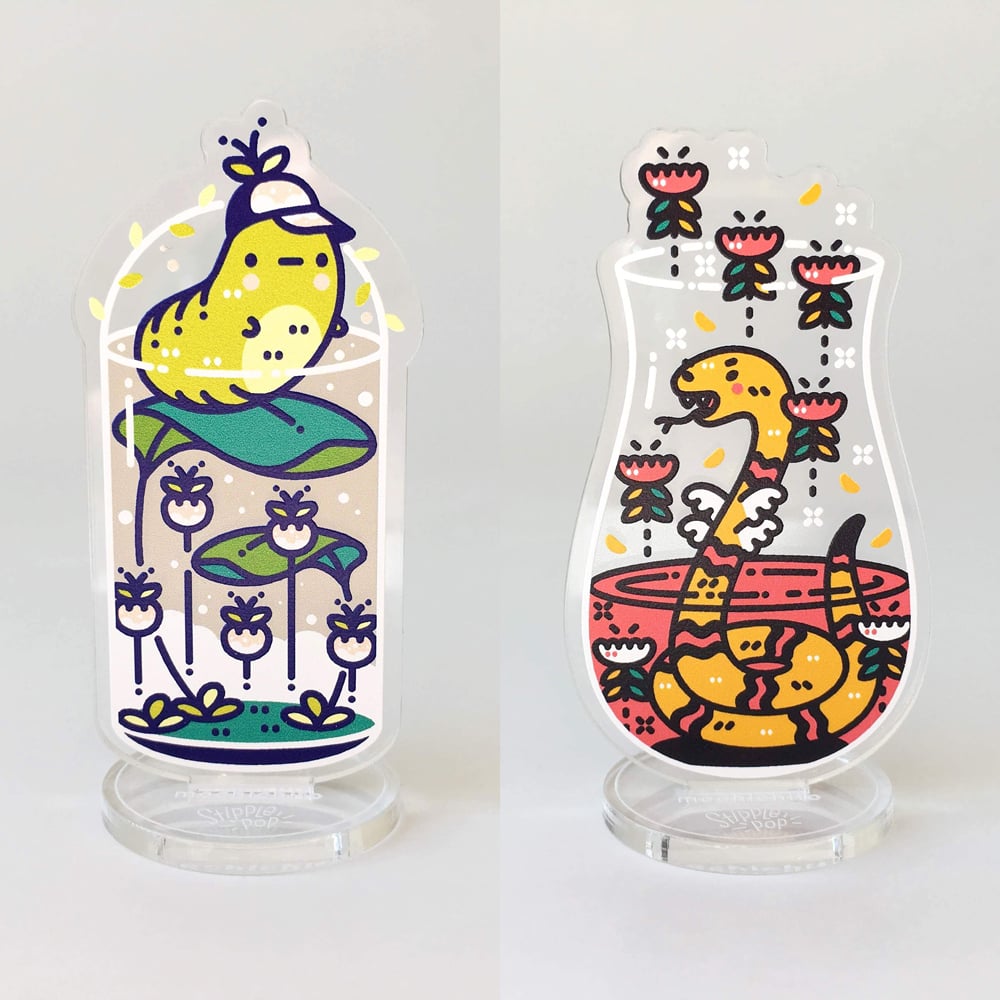 Mochichito x StipplePop Collab! An adorable surprise tabletop terrarium desk buddy is waiting for you in one of these Blind Box Acrylic Terra Toys featuring select terrariums from Mochichito's "100 Day of Tiny Terrariums" illustration series.
Possible toys include: Crystal Cat, Fluffee Little Sheep, Camp Time Snail, Serpentine Snake, Red Panda Sparkles, and Oh Hi Worm. These toys come packaged randomly in sealed blind boxes - you won't know which one you will get until you open the box! Each design can be seen from both sides (front and back) of the acrylic.
*Please note that these boxes are sealed so we cannot look to see what is inside before shipment. If purchasing more than one box, you may or may not receive the same design multiple times. These blind boxes are meant to be a surprise! No returns or exchanges, thank you for understanding!
- 1 Random Blind Box Acrylic Tabletop Terra Toy
- Sizes vary:
· Crystal Cat L-1.75" H-3"
· Fluffee Little Sheep L-1.75" H-2.25"
· Camp Time Snail L-2.125" H-2"
· Serpentine Snake L-1.5" H-2.75"
· Red Panda Sparkles L-1.375" H-2.75"
· Oh Hi Worm L-1.5" H-2.75"
Find more of Mochichito's work at mochichito.com
----------------------
♡ Original designs and illustrations © Steph Fung / mochichito and StipplePop