Erica Williams - Glasswing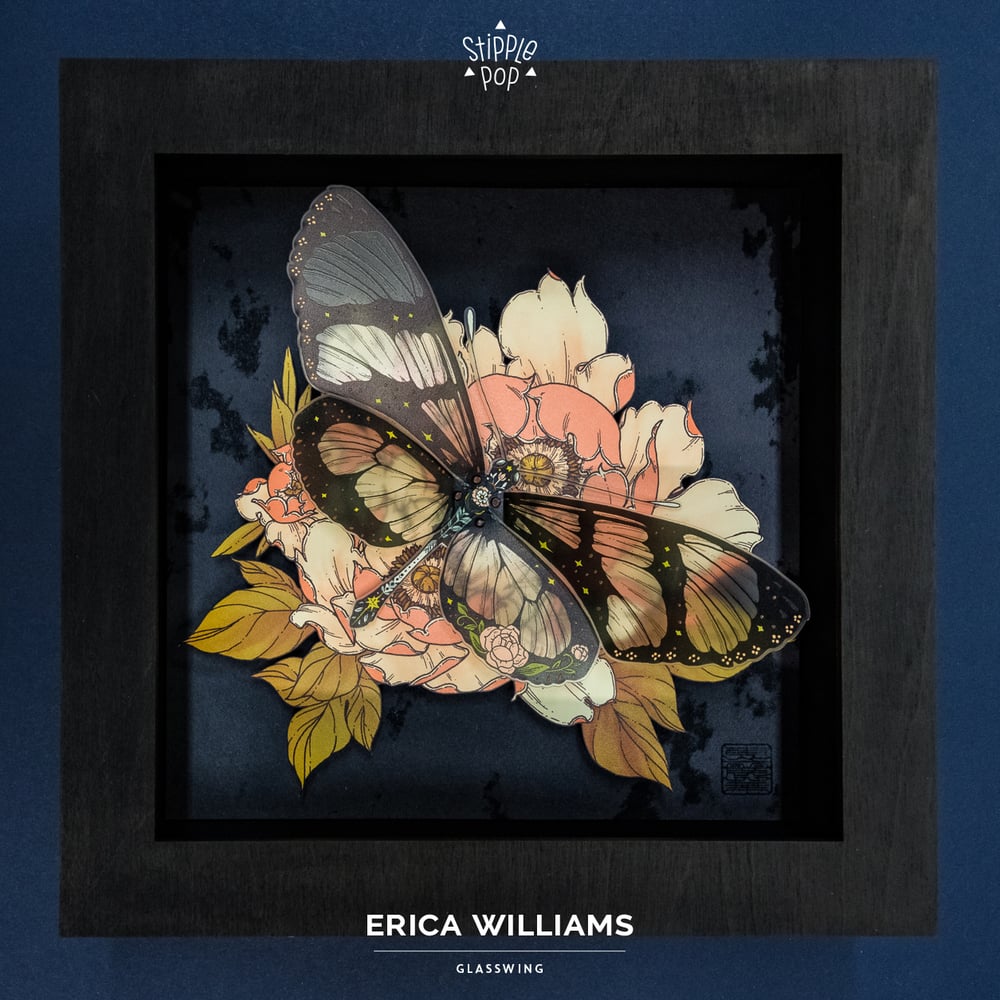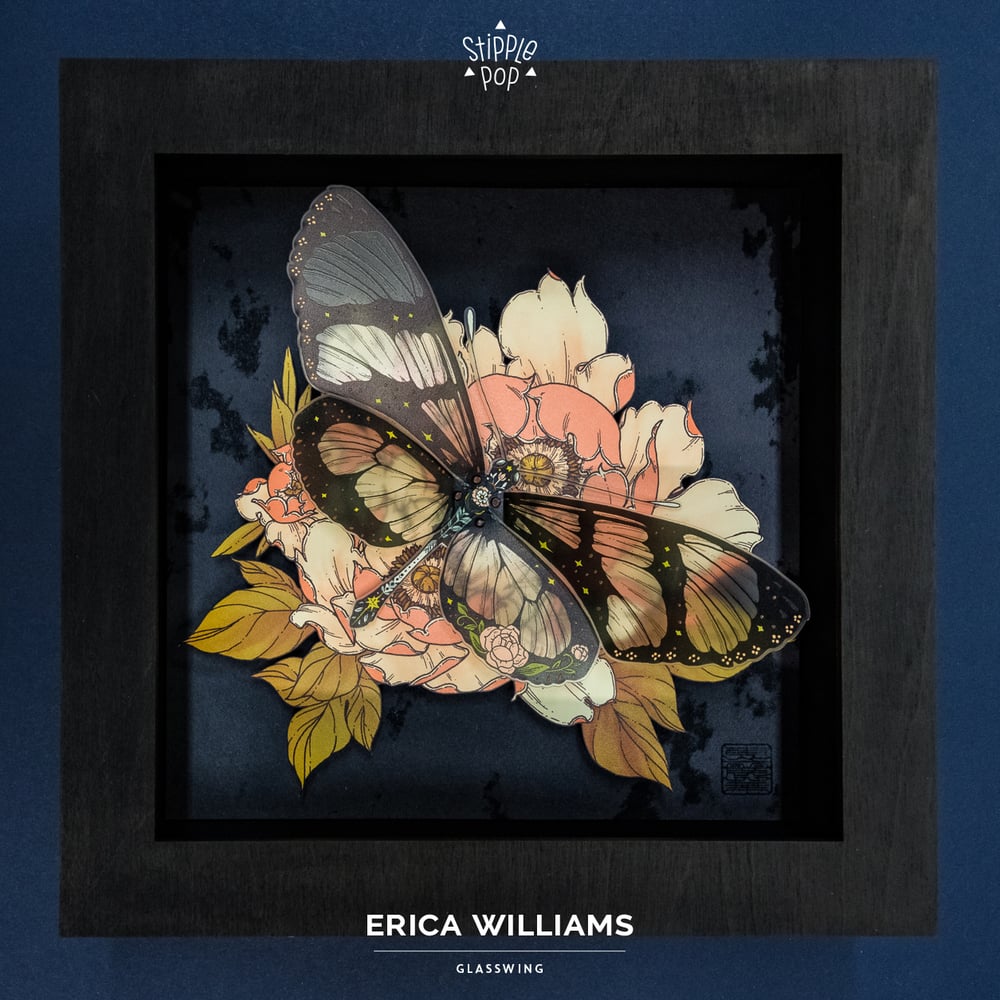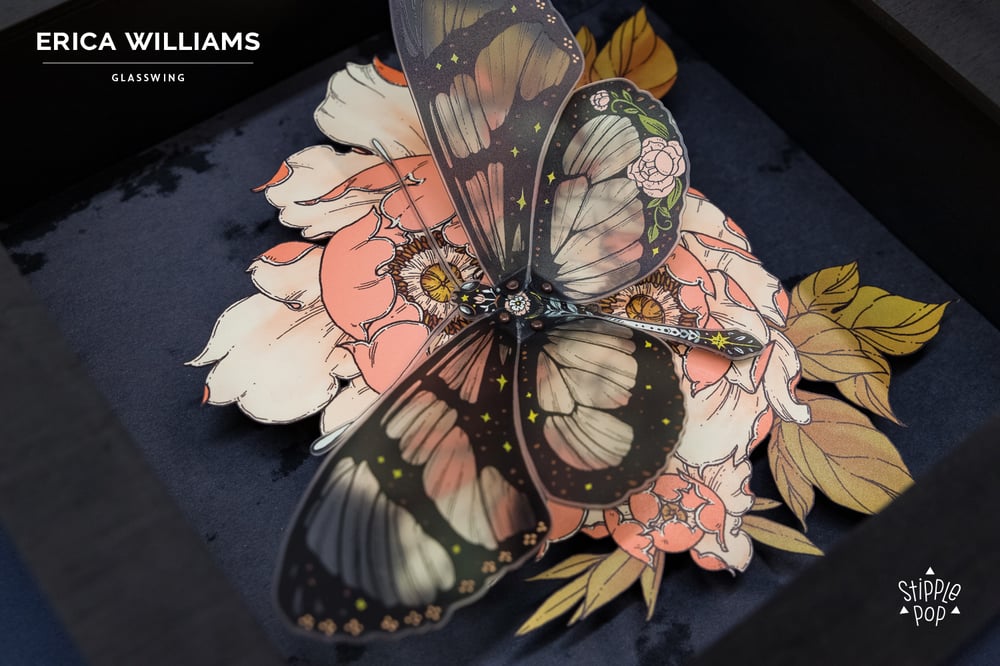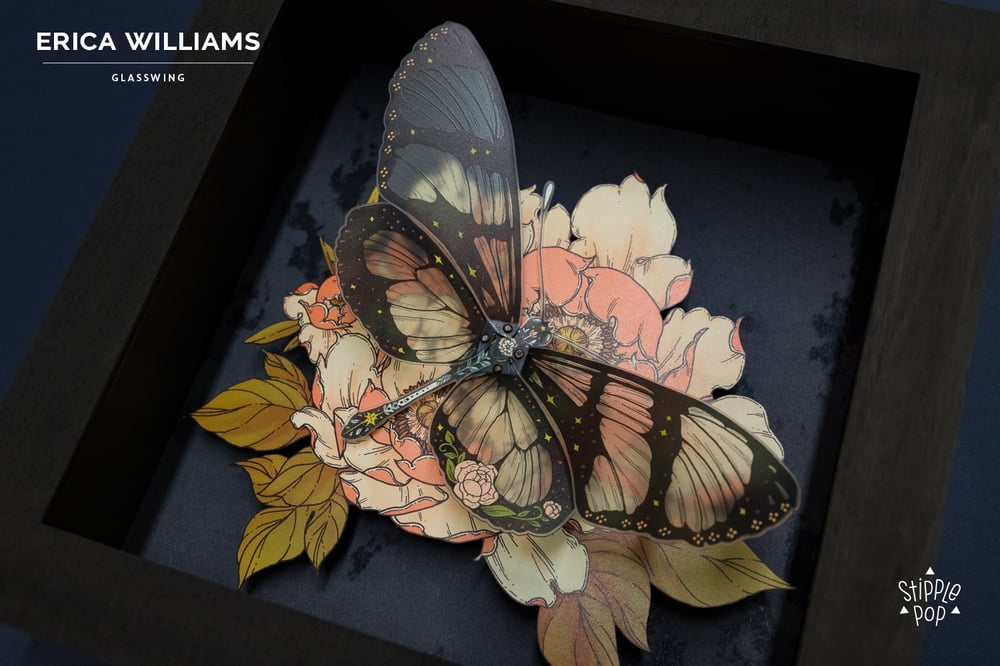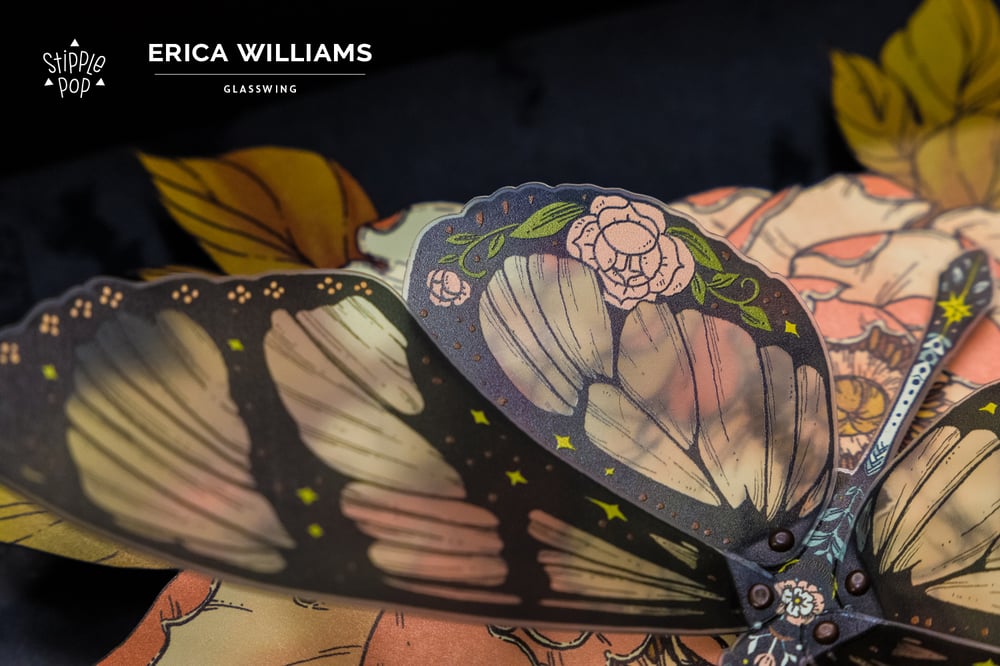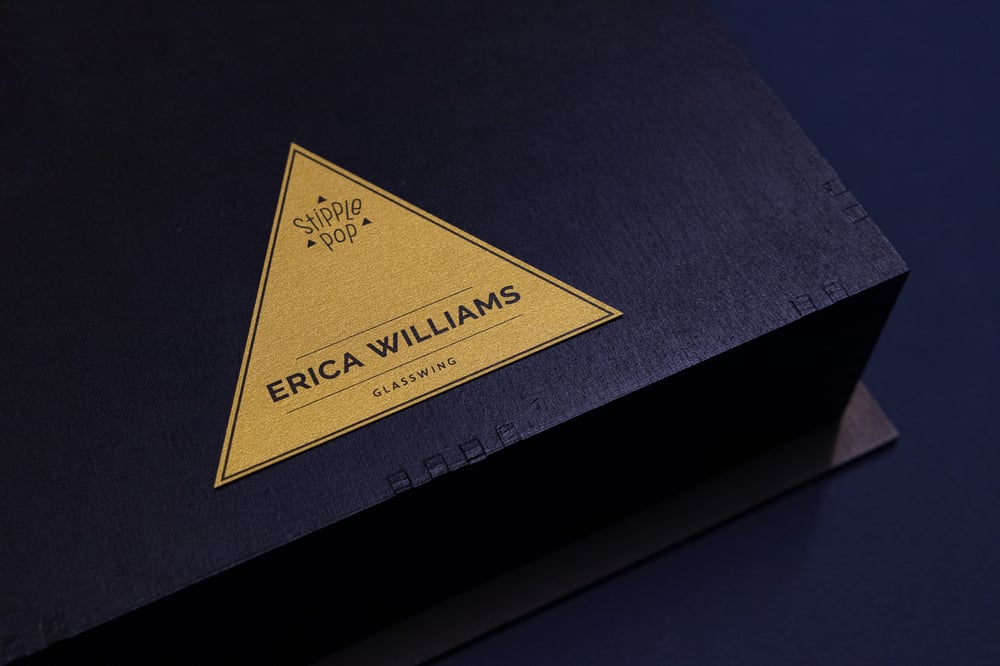 Specimen description:
Glasswing Butterfly on Peony flower.
Class: Insecta
Order: Lepidoptera
Family: Nymphalidae
Subfamily: Danainae
Tribe: Ithomiini
Genus: Greta
Species: (unidentified)
Artist: Erica Williams
Materials: acrylic, maple wood, Mohawk - Skin paper, brass brads, paint, and ink
This piece has two holes on the back of the box for wall mounting.
Measurements:
H= 9-1/4"
W= 9-1/4"
D= 2-7/8"
Shipment of Specimen orders will ship out beginning on Feb. 11th
Made in Austin, TX by StipplePop.