Stella The Witch Designer Toy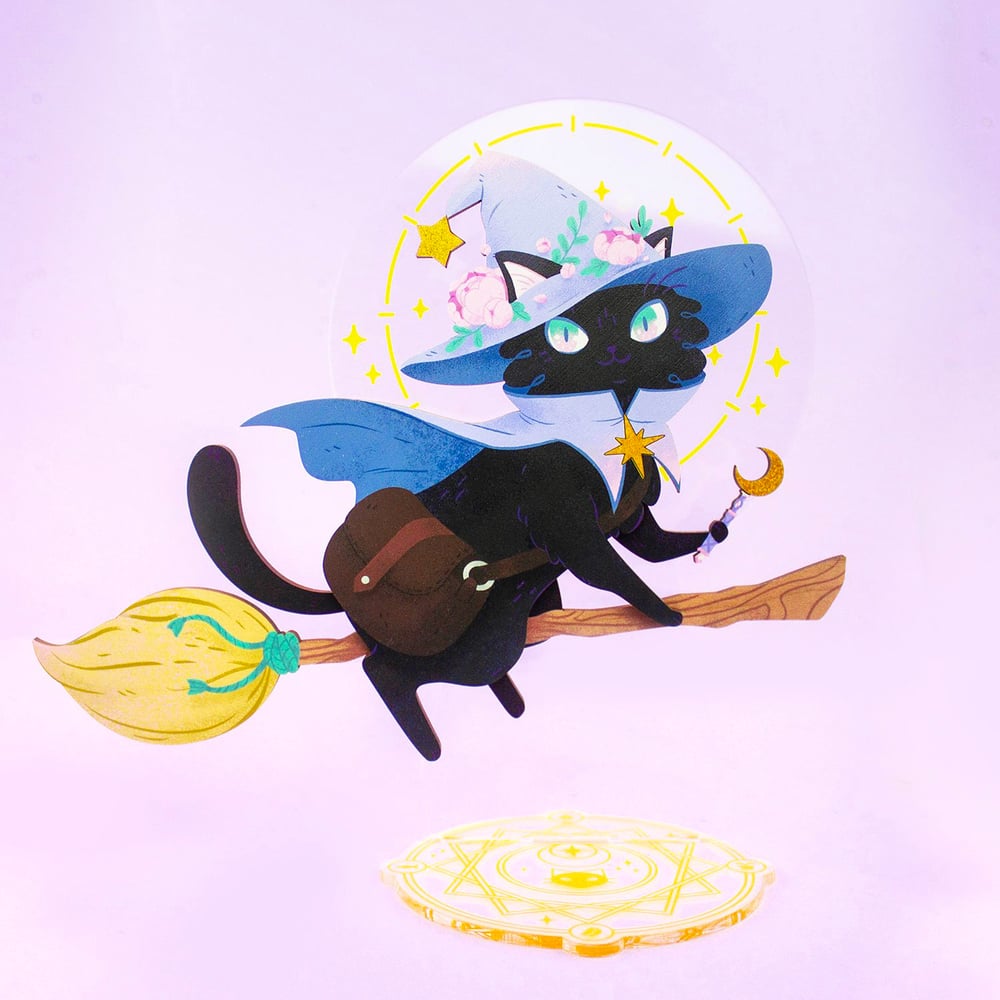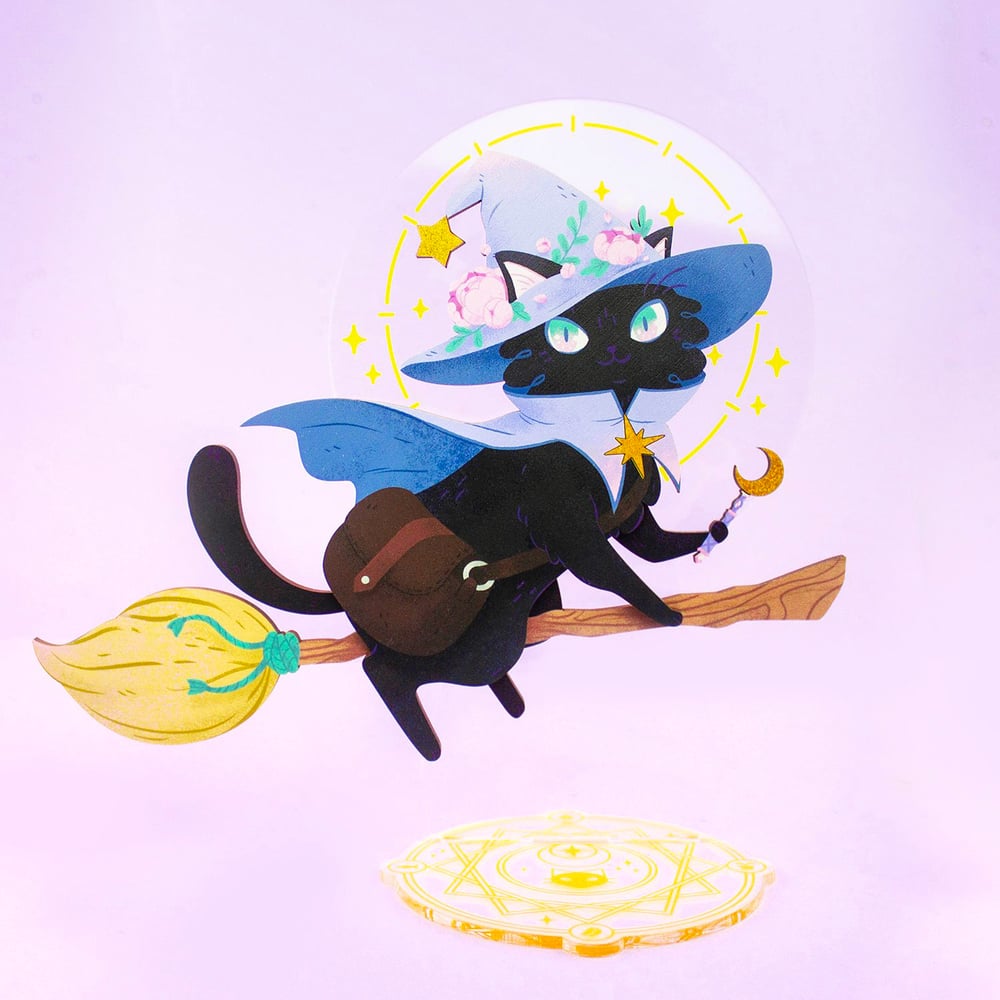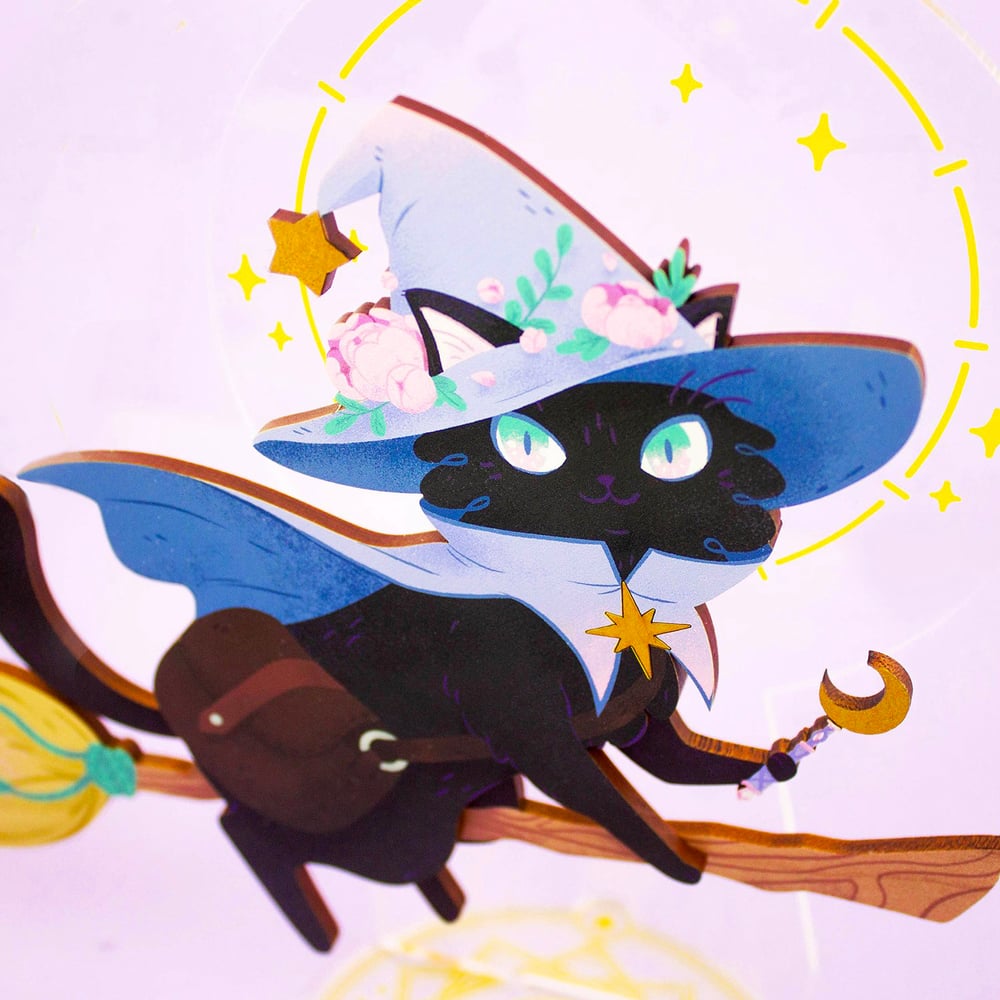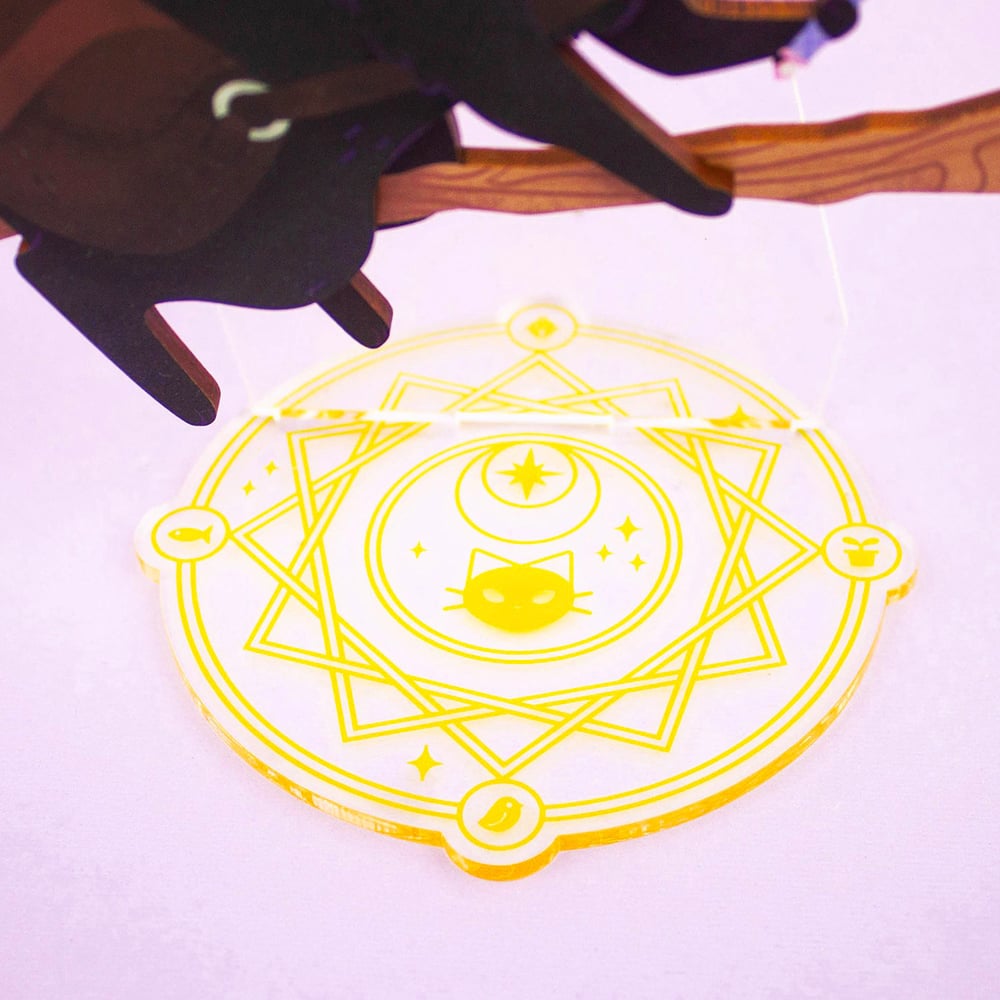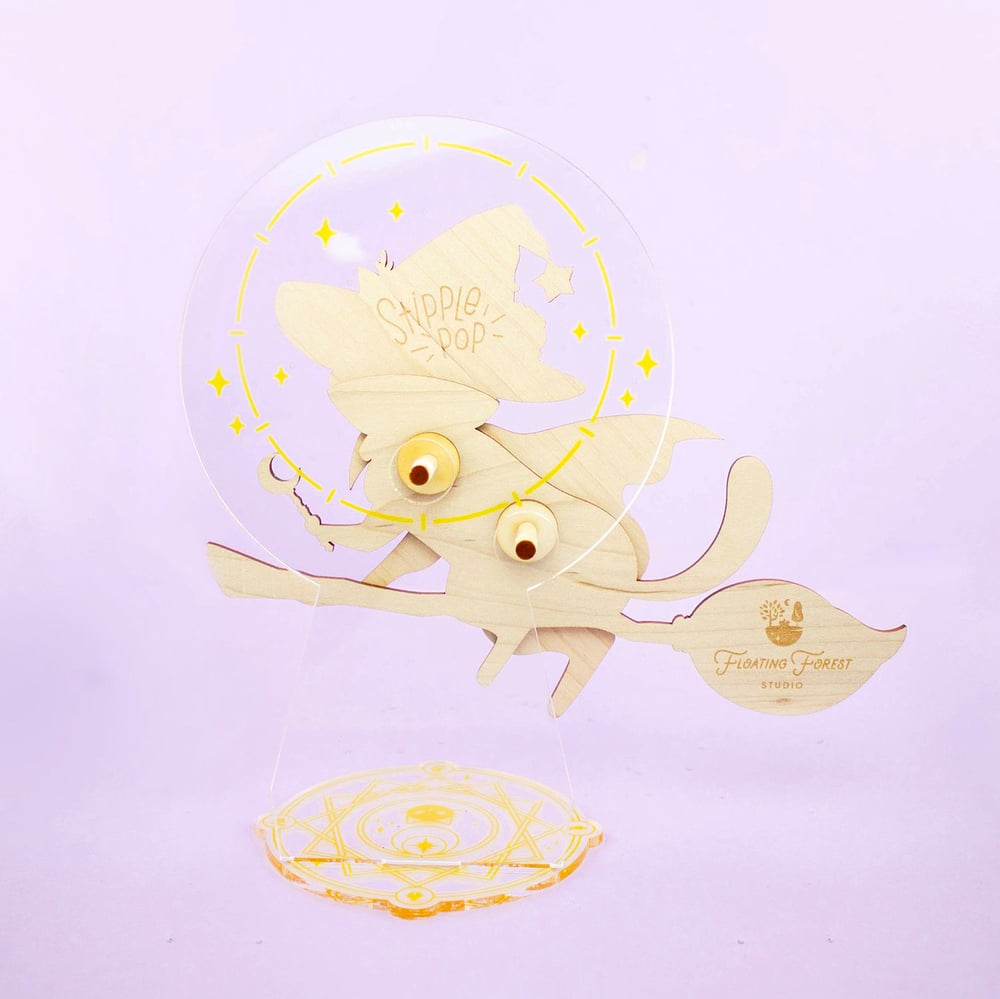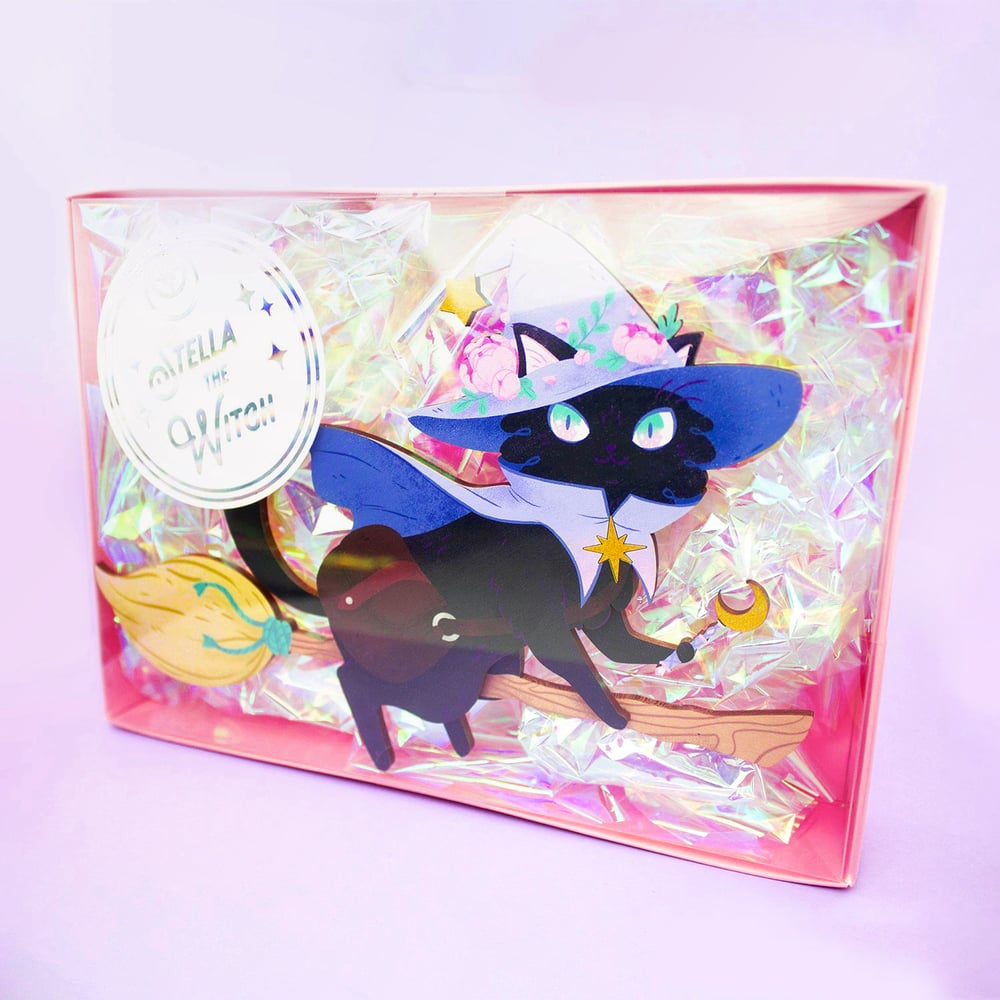 Magic, whiskers, and stars, oh my! Stella is an apprentice witch that attends a secretive magic academy to learn spells and discover her destiny. This lil cat is sure to enchant you with her beautiful eyes!This gorgeous, laser cut acrylic and wood designer toy/art figure was made in collaboration with Floating Forest Studio!
Stella features holographic metallic foil on her sparkly wand, brooch and star accents. The clear acrylic stand is decorated with shimmering translucent yellow print and the base even features a kitty summoning circle!
This designer toy arrives in a lovely pink box with holographic filler.
Toy measures 8" wide x 7.5" tall x 3" deep
Contains: 1 wood cut design, 2 acrylic stand and base, and 2 wooden dowels
Designed and manufactured 100% in Austin, TX USA