Tara McPherson - Wandering Luminations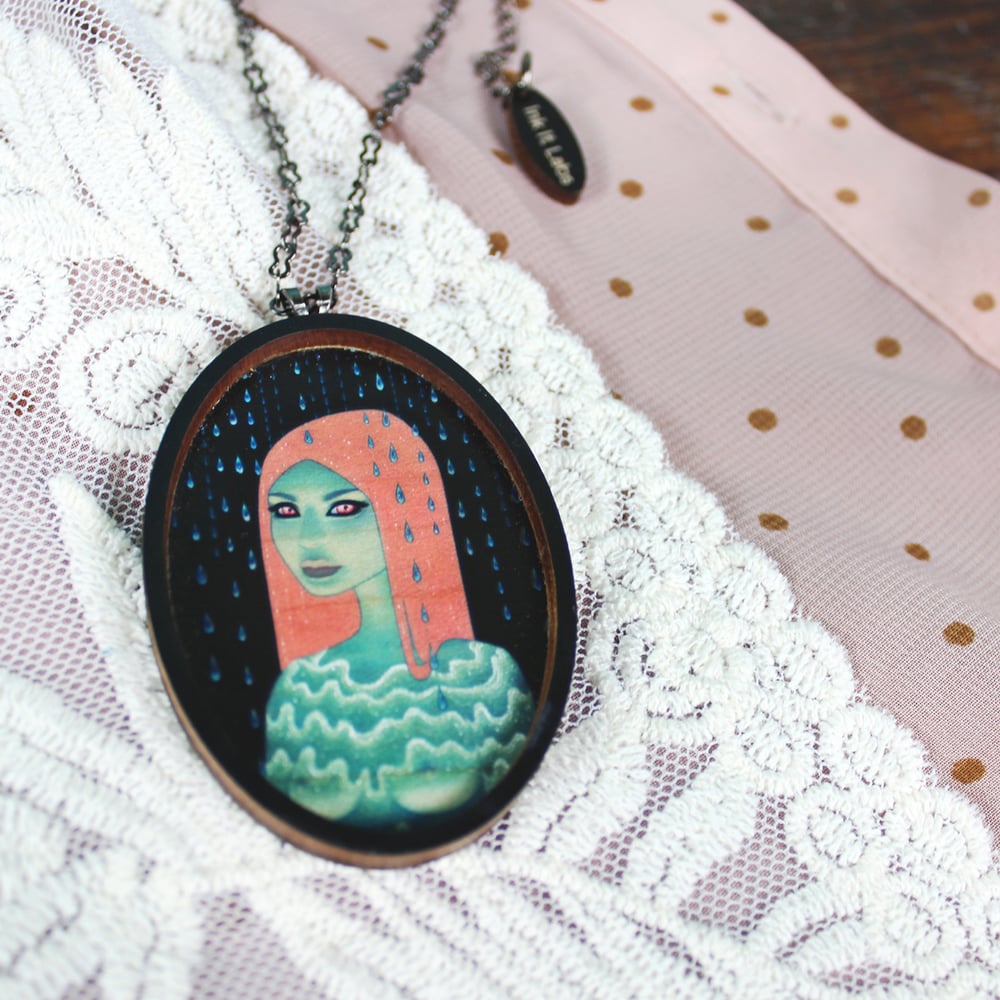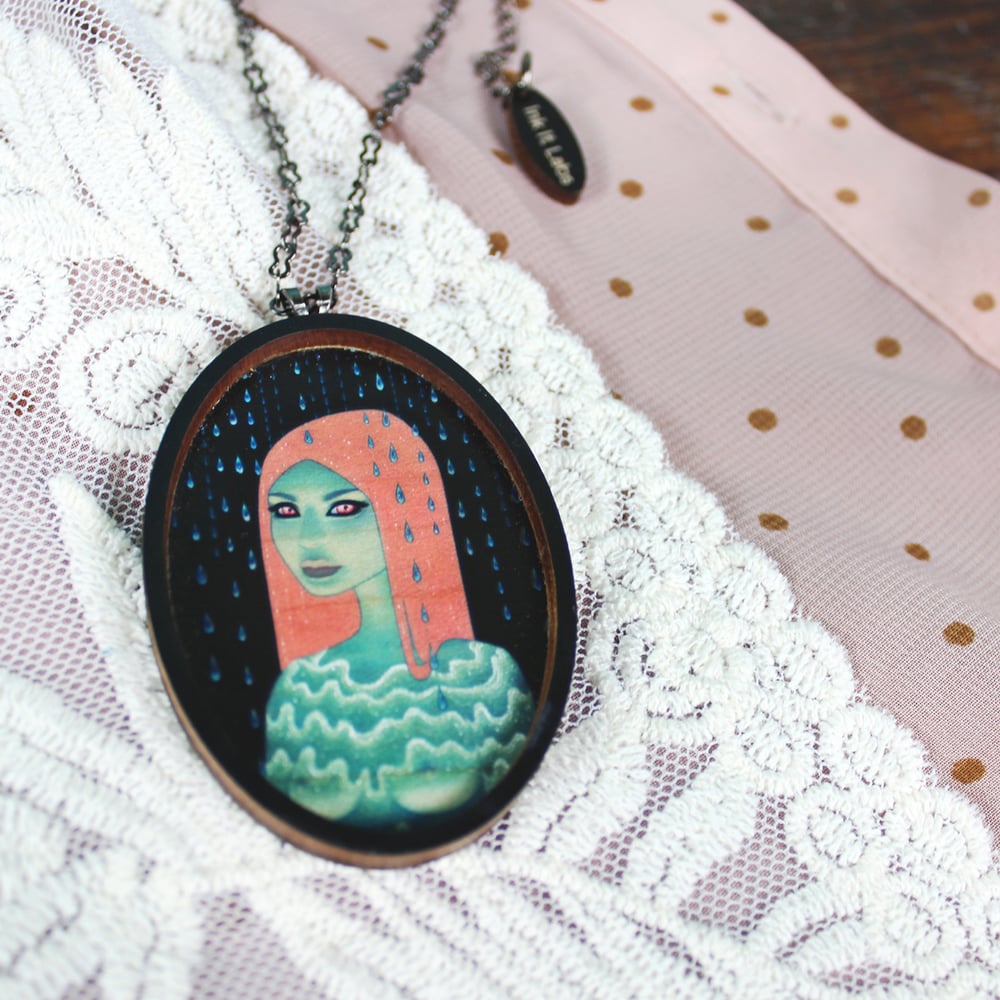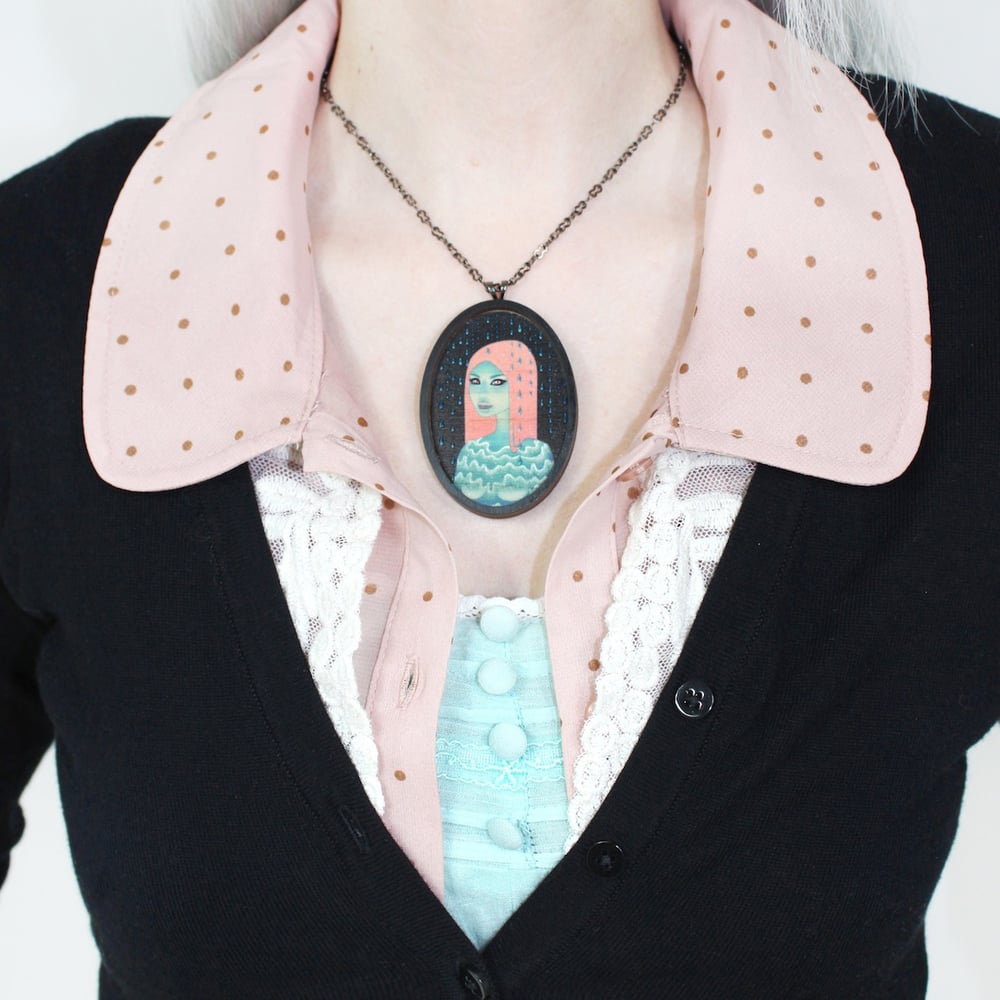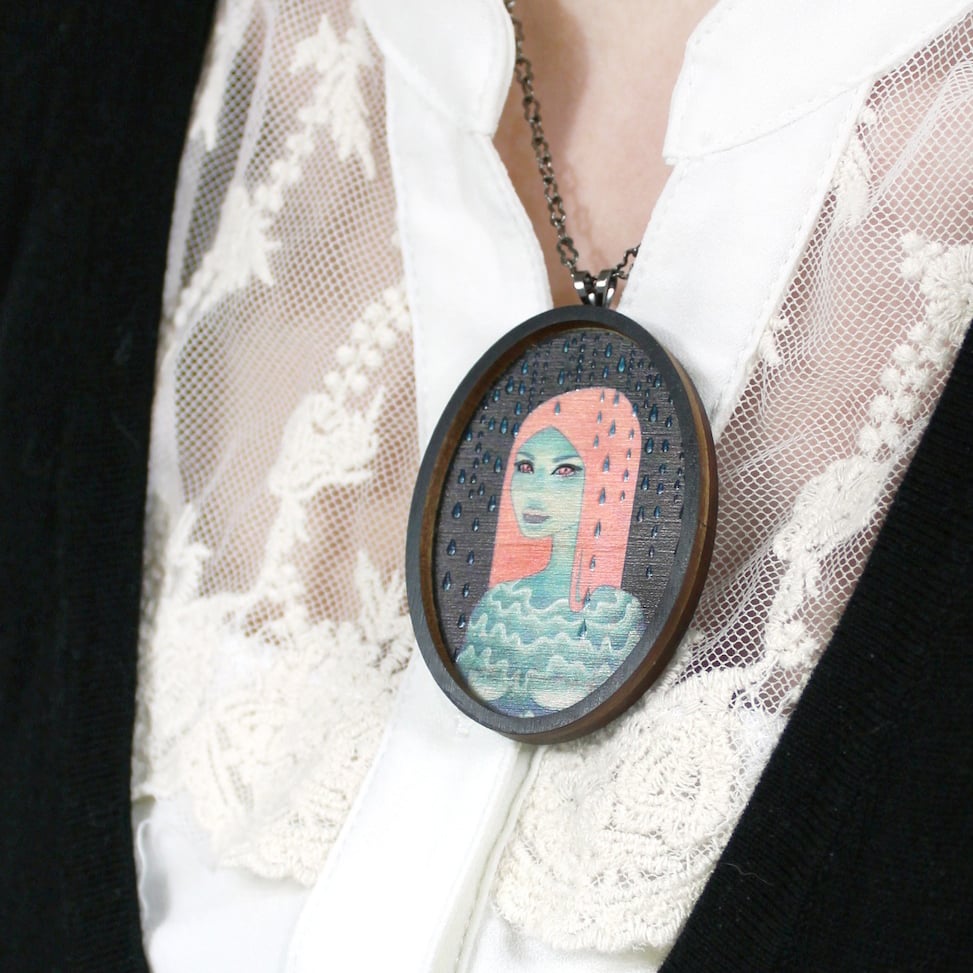 'Wandering Luminations' by Tara McPherson x Ink It Labs limited edition maple necklace in an edition of 50 (box numbered)...the eyes and each raindrop glisten beautifully.
The back is painted black maple and features Tara's engraved signature from the original painting.
Made and assembled in the USA.
1.75" x 2.5"
Maple Pendant
18" Gunmetal Chain with 2-3" adjustable extender chain