Nom Nom Luv - Theodore the Bunny Wooden Cameo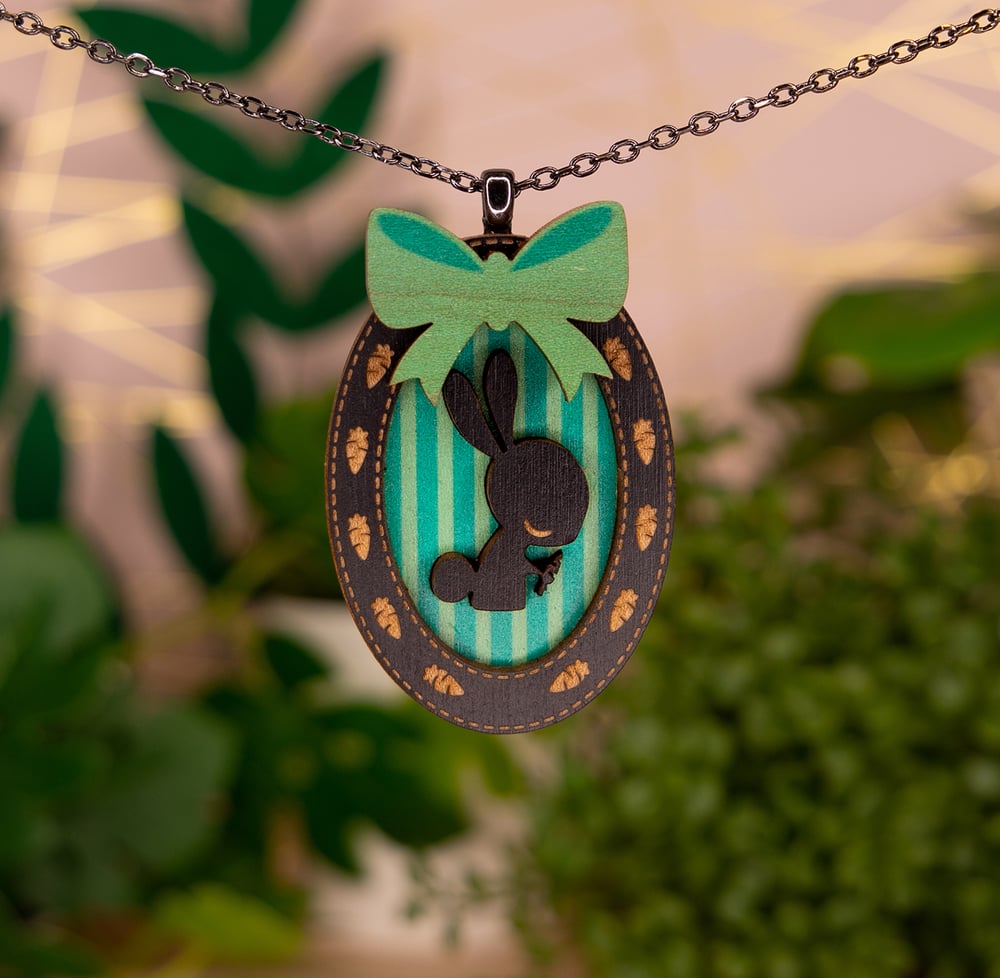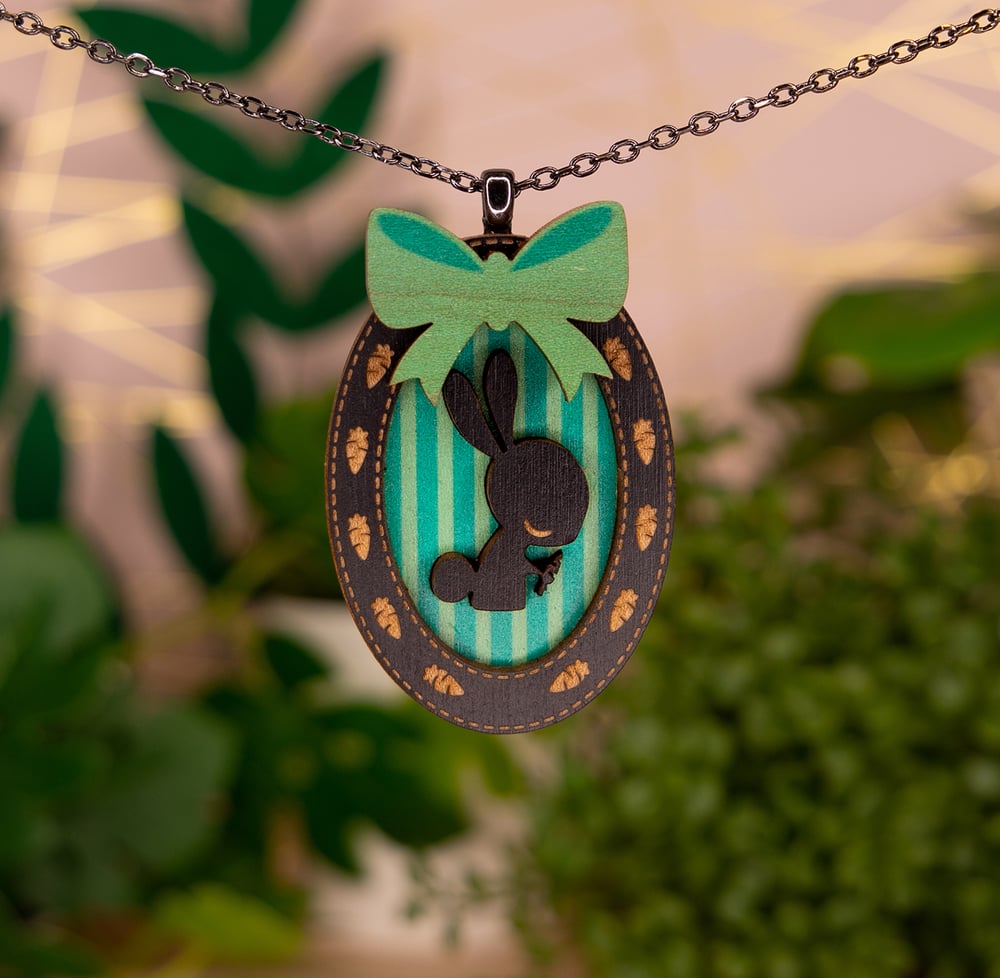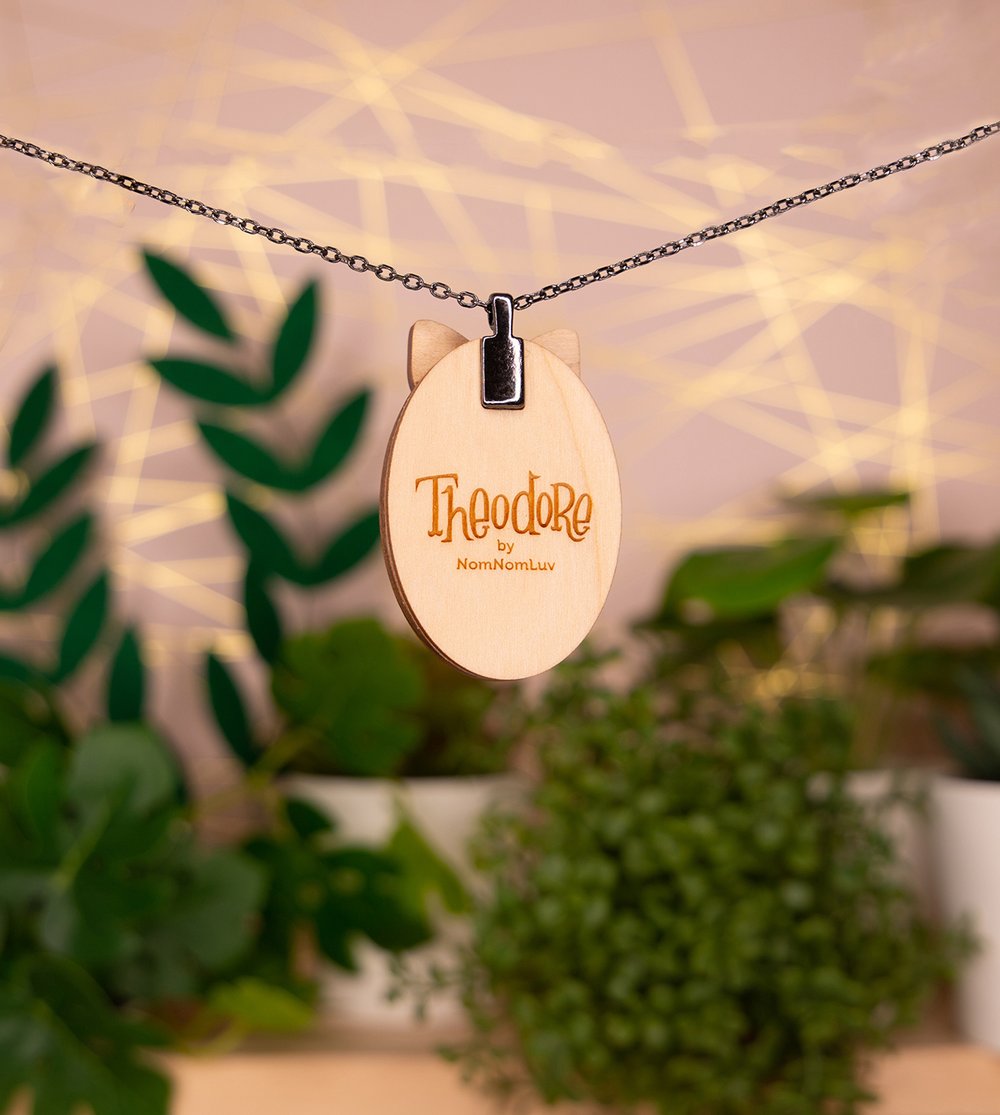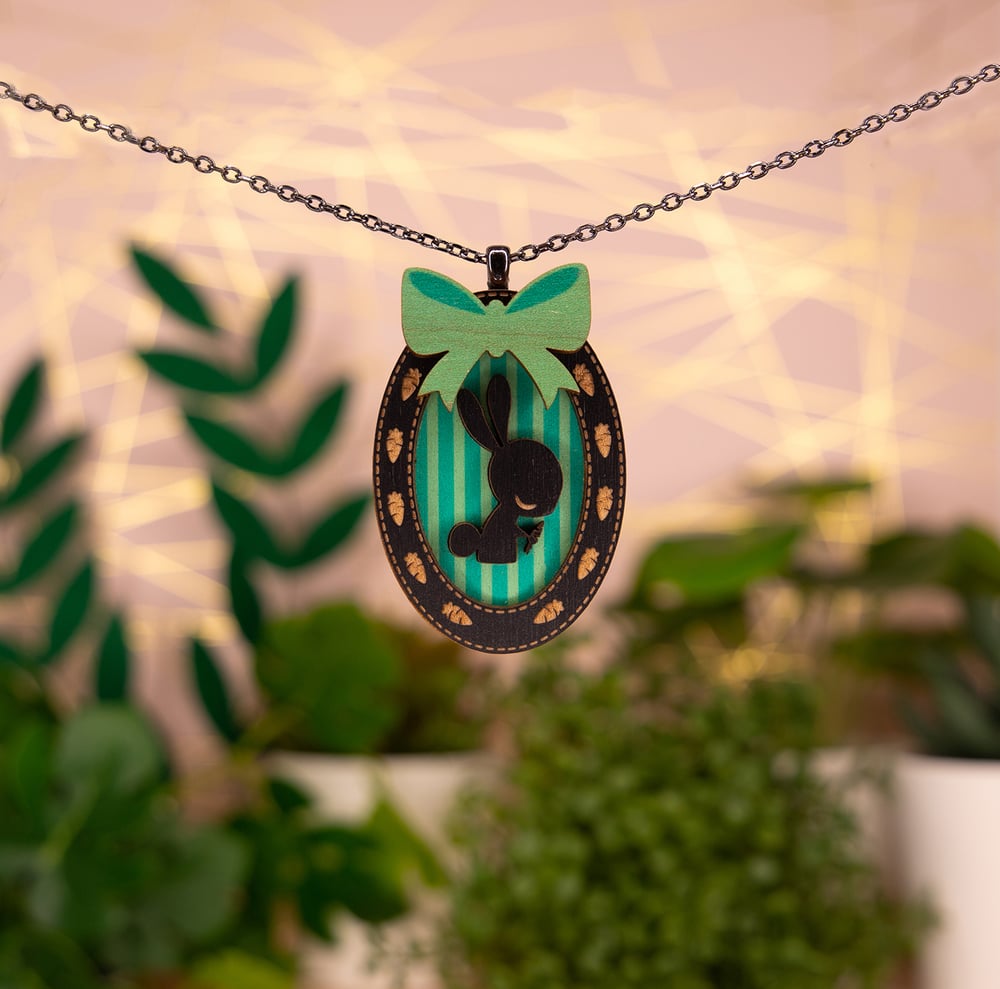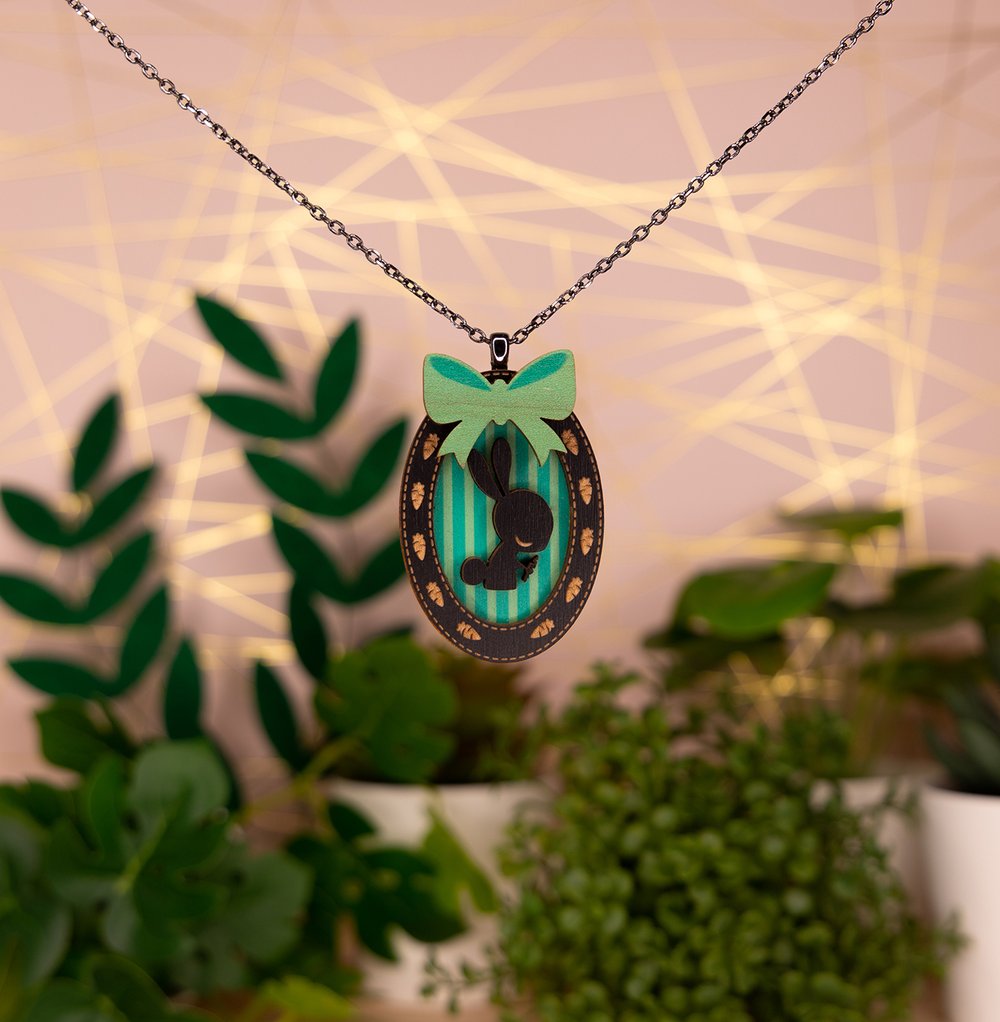 This engraved maple wood cameo brooch is perfect for lovers of bittersweet fairy-tales.
This piece looks great when paired with a Peter Pan collared shirt or dress.
Your storybook inspired 1.5" wide by 2" tall cameo pendant comes with a 16 inch long chain with an adjustment chain that can add 3 inches of length *not pictured.
Care: Keep necklace dry, as wood is not waterproof.