Nom Nom Luv - Ollie the Bat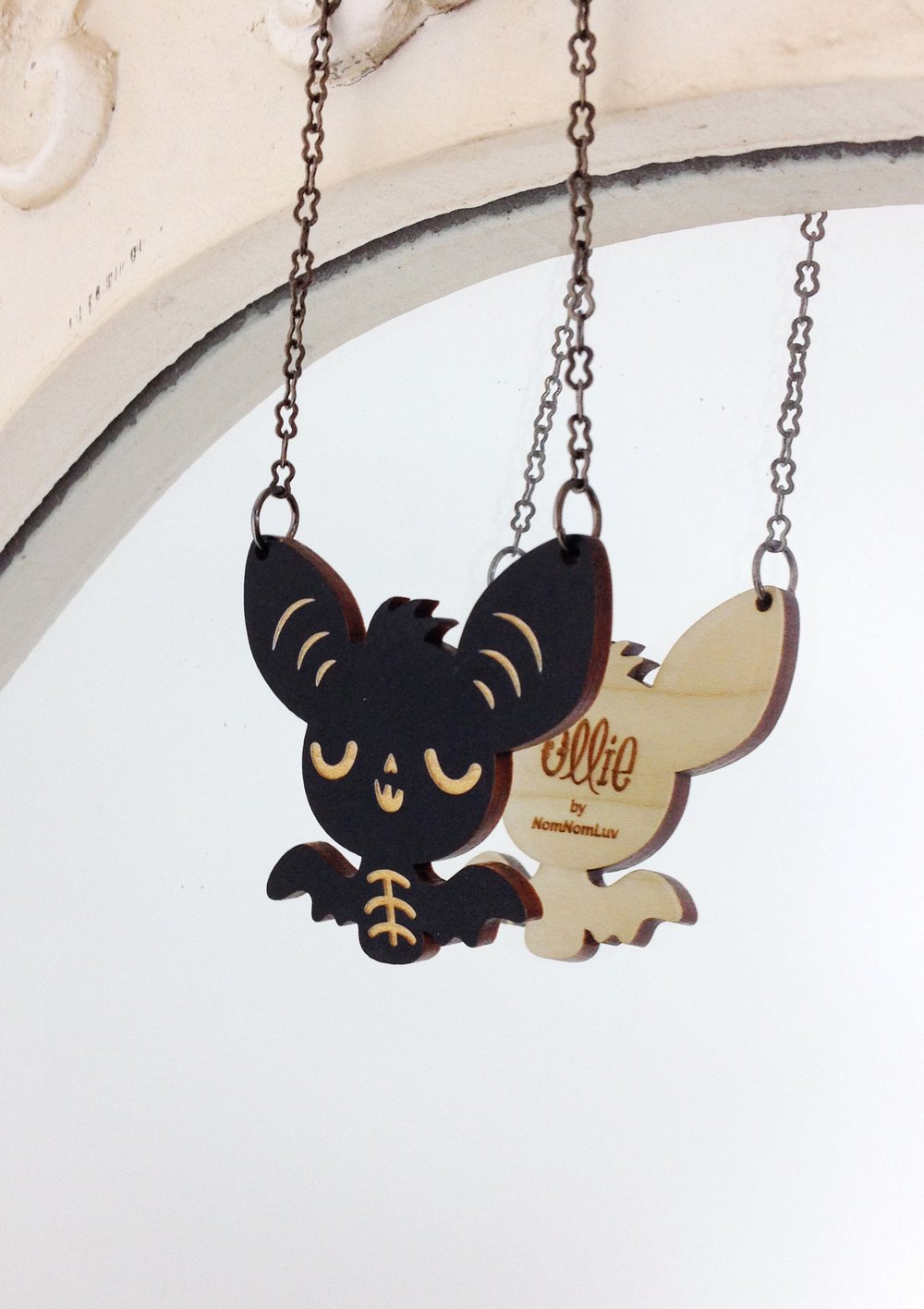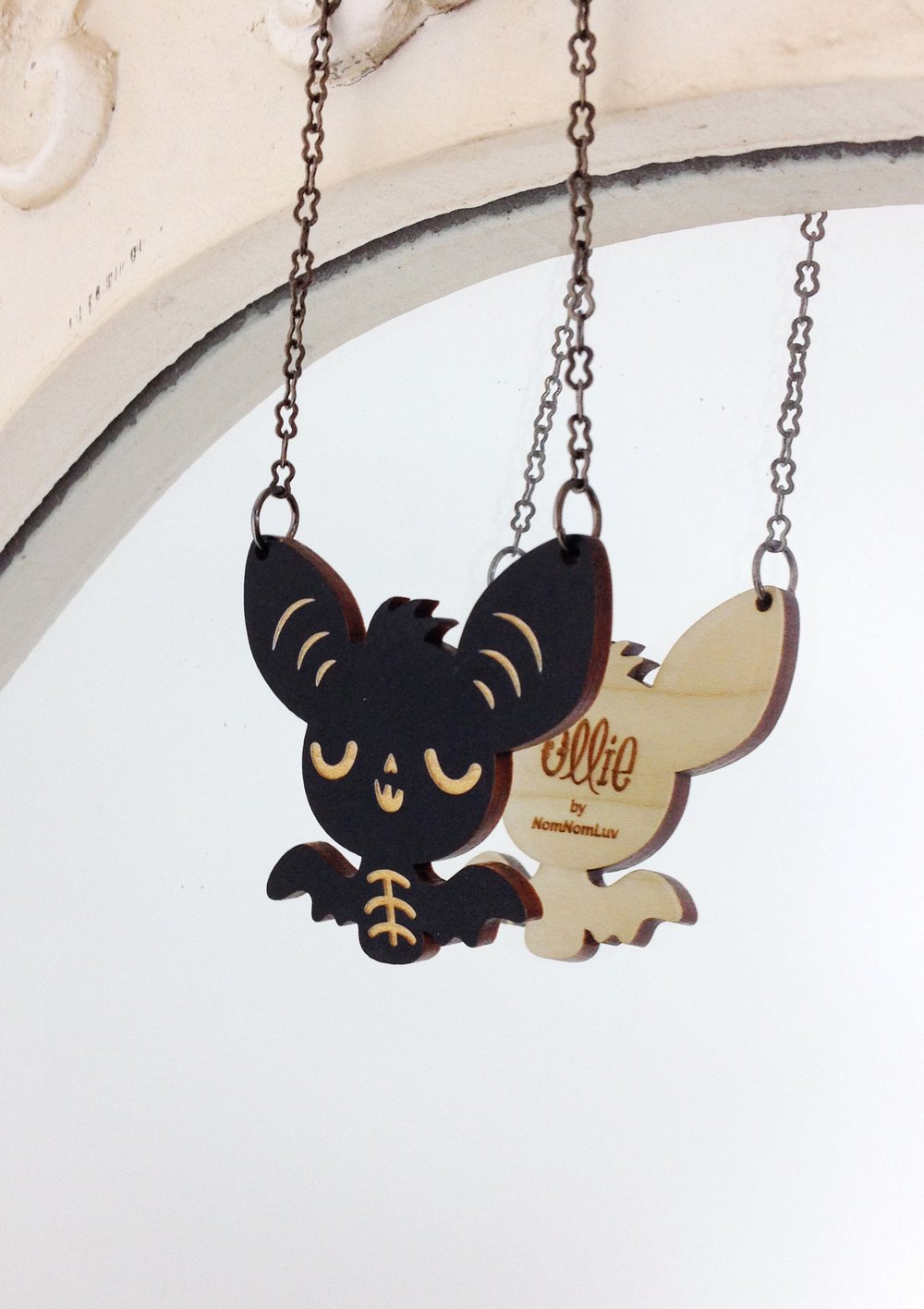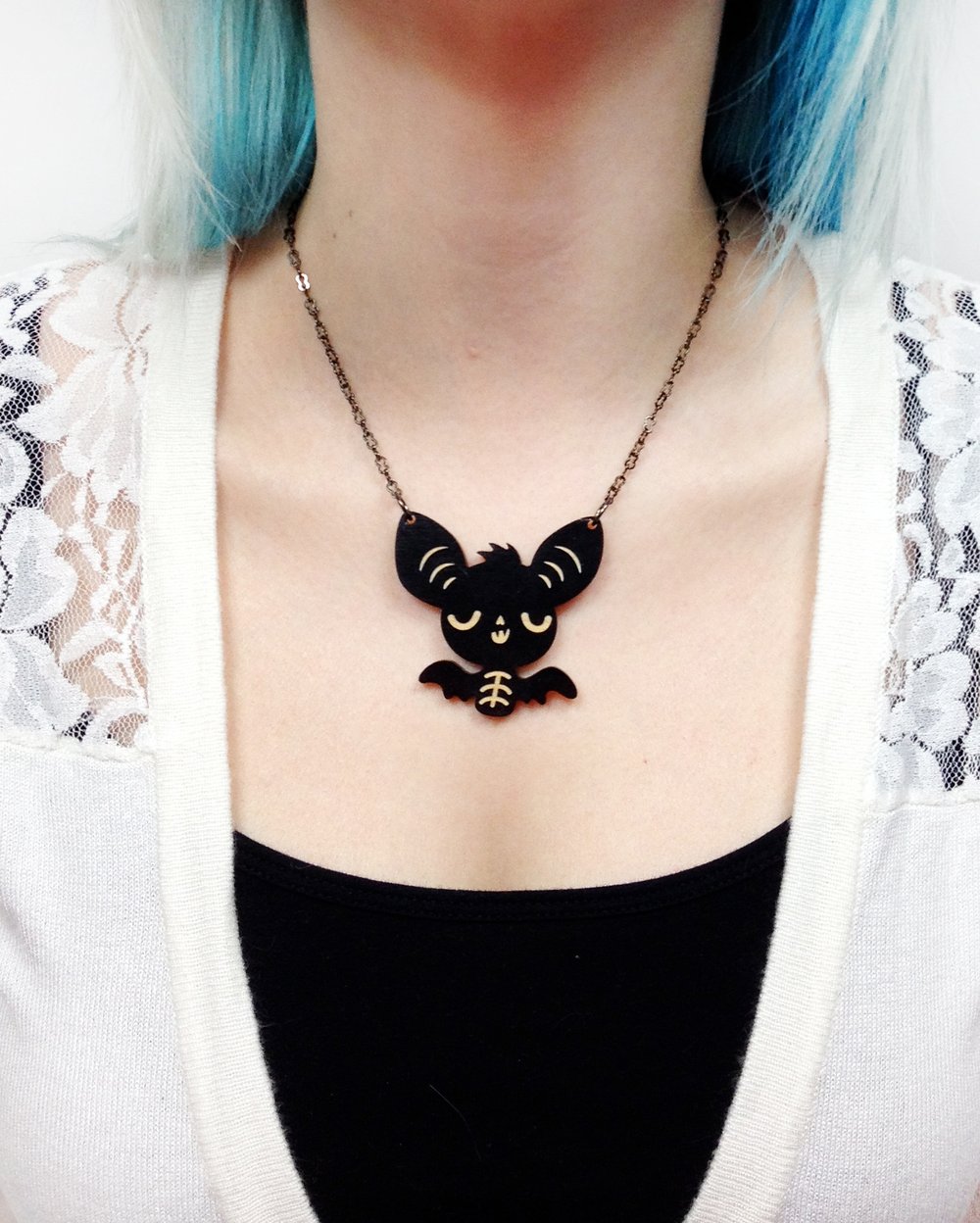 Ollie loves to go out at night. Take him to a Post-Punk show and he might love you even more than he loves those sweet sweet batcave bass lines.
This engraved ~2in black painted maple pendant hangs from a gunmetal chain with a lobster clasp closure.
Photo by Sara Harvey.