Crowded Teeth - S.S. Meow Meow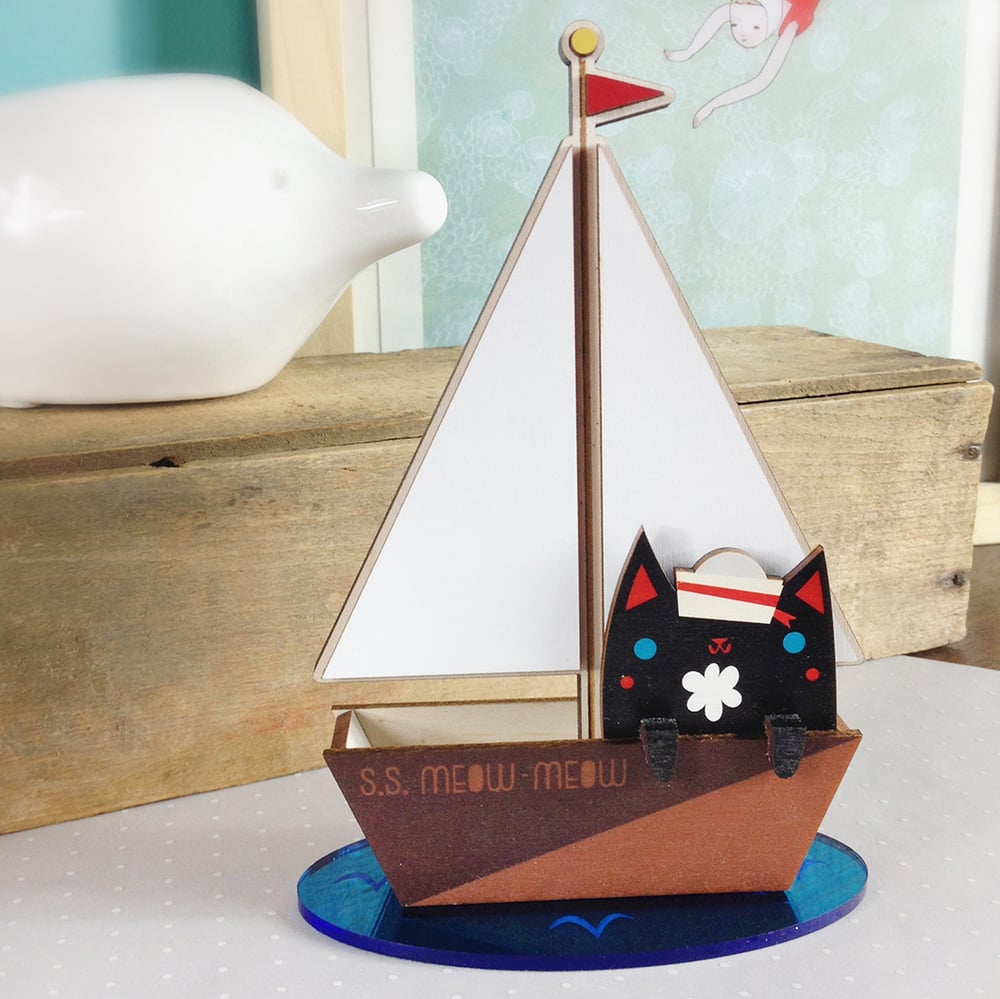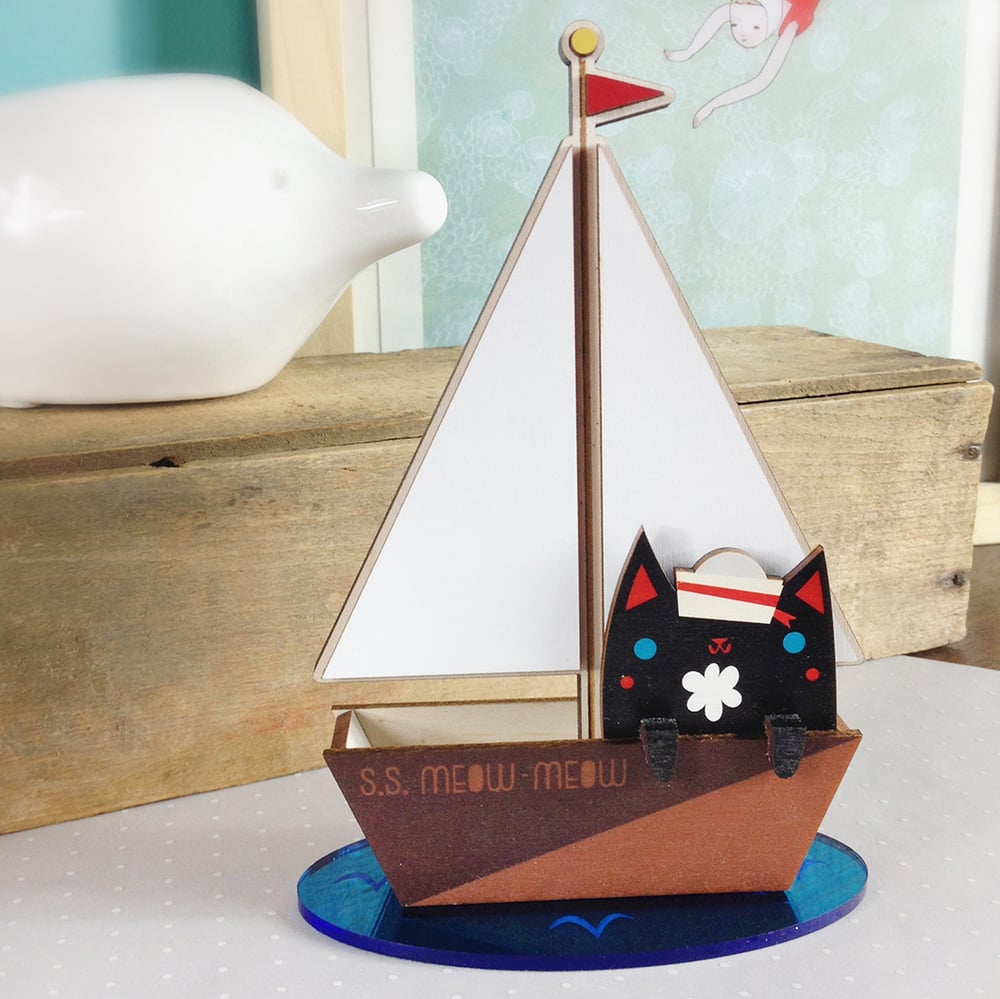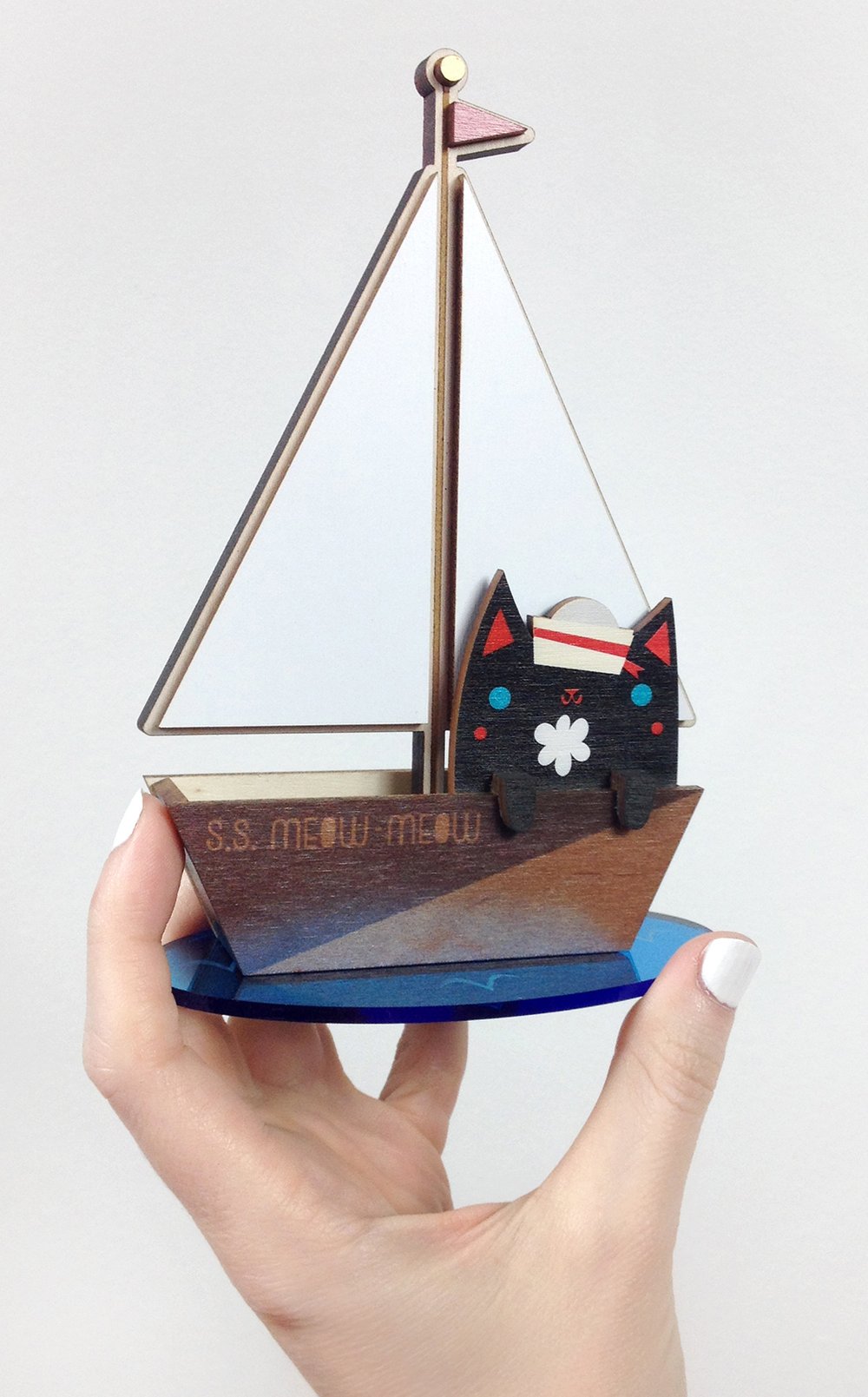 All aboard!! Time to scoop the poop box, raise the meowzen mast, or by Black Beard's fur you'll be swimming with the catfishes. MeYar.
This Crowded Teeth X Ink It Labs collaboration is limited to an edition of 30 pieces. Wooden boat with mirrored acrylic base.
L-4 1/8"
W-2 1/4"
H-6 "